Realty Partner Program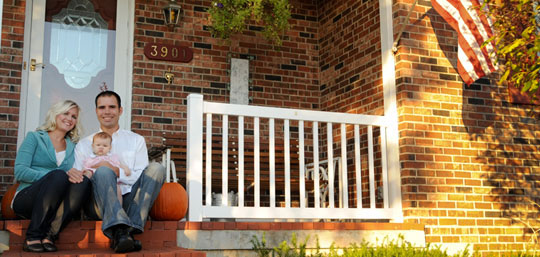 At Veterans United, we recognize the importance of the role real estate agents play in the home purchase process.
Real estate agents serve as advocates for homebuyers, helping to educate and guide their clients from prospective househunter to proud homeowner. That is why we are looking to empower talented real estate agents with comprehensive knowledge of the VA Loan to be a resource to the scores of military men and women hoping to purchase a home.
Today, there are more than 21 million military service members and veterans. Of that 21 million, a large majority of those military men and women qualify for the VA Loan, one of the most powerful loan products available today.

With the VA Loan, eligible service members, veterans and their families can qualify to purchase a home with no money down, no private mortgage insurance and great rates. Oftentimes, however, these advantages go unused because service members and veterans are either not educated on the benefits of the VA Loan or the can't find agents and lenders with the understanding of how the VA Loan works.

Through the Veterans United Home Loans Realty Partner Program, we empower real estate agents across the country with the resources to educate potential buyers.

An impressive kiosk display complete with a full-size poster is sure to attract the eye of customers.

Enticing promotional materials, including magazines and brochures specifically geared toward military families and veterans.

Through our search engine expertise, we can help prospective customers find your location if they search for VA Loans in your area.

As one of the nation's leading dedicated providers of VA Loans, Veterans United Home Loans deals almost exclusively in helping veterans and military families purchase a home using their VA benefits. Every month, nearly 15,000 people contact us excited to get started on a VA Loan. We finance more than $5.1 billion in home purchases, and, to date, we've helped hundreds of thousands of military families who were looking to use their VA Benefits.

Through our materials, including kiosk displays, brochures and magazines, Veterans United can offer real estate agents the opportunity to be an authority on the powerful VA Loan program.

Separating ourselves from the competition

In-house specialists. By assembling teams of experienced processing, underwriting and closing departments, Veterans United is able to ensure the loan process moves forward in a smooth and hassle free manner.
Expert Loan officers. Our loan officers are equipped with unparalleled knowledge of the VA Loan and can understand the complexities of each loan.
Fast turn around. By specializing in the VA Loan, the vast majority of our files are underwritten and closed in-house to ensure rapid closing speeds.

Realty Partner Program FAQs

Is there any cost to me?

Not at all. We pay for everything. Additionally, there are no referral fees or commission sharing.

How does this benefit me?

This program will show your potential buyers that you are well versed in the use of a VA home loan, and will provide another avenue for you to obtain more clients. You will be listed as a Veterans United Home Loans location on our Google advertising account, which could potentially increase your foot traffic through your office for no cost to you.

I currently receive referrals from Veterans United Realty (formerly Military United Realty). Will this affect my relationship with them?

Not at all. This program serves to complement the referral program.

What if we want to put a Kiosk in our office along with other Realty offices?

Great! Contact our representative at llockwood@vu.com and we will get everything set up for you.

What if we run out of the brochures?

Please contact our representative at llockwood@vu.com and we will have more sent to you.

What is the size of the Kiosk?

24" W x 72" H x 16" D; Weight: 30 lbs. If your office can't hold a kiosk due to size, please contact llockwood@vu.com to see an example of a table stand.

How hard is it to put our together the Kiosk?

The kiosk comes in several different boxes, but is easy to put together and shouldn't take more than 20 minutes. If you need assistance constructing the kiosk, contact llockwood@vu.com and we will set up a handyman to come by your office.

How long does it take for the kiosk to arrive?

It can take anywhere from a week to a month — depending on whether it is in stock. Our representative from Veterans United Home Loans will keep you updated on the shipment.
Ready to Get Started?
or call us now to speak to a VA Loan Specialist 800-884-5560
The VA Home Loan Destination for Millions*
A VA approved lender; Not endorsed or sponsored by the Dept. of Veterans Affairs or any government agency.