Everyone was very helpful and kind. For a first time buyer made everything super easy, i appreciate all the hard work.
All around 10 out of 10.
Thank You!





We would recommend Veteran's United to our veteran friends and family. We have had my sister contact Asli for a refinance.





You're next!
Join the ranks of our 150,000+ Proud Veteran Homeowners nationwide.
We will only use VU for our home loans.


Without Veterans United we would still be paying outrageously high rent payments in California. We now have our own home with no threat of rent increases or having a months notice to move. I feel we have security that we haven't had in many years.
And the icing on the cake,,,,Our mortgage , Insurance payment is half of what we had been spending monthly on rent.The team effort was exceptional and we are very happy with the results and interaction provided by United Veterans!

Overwhelmingly pleased whit my experience with Veterans United Home loans. if I had to go through the process over again, I would not change a thing.

You should pick these guys , it was the best experince i had buying a home with veterans united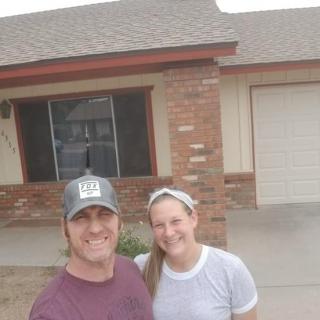 Veterans united is an amazing team of people who's goal is to get the veteran into a home, and helps you along the way in anything that may come up. The team is has a goal in mind, and do everything in thier power to see that goal met. I would and will recommend Veterans United to any Veteran who is looking to buy a home with thier earned VA homeloan benefit. Thank you team



This was the 2nd time we used Veteran's United and they are the only ones we'd ever use in the future...



I would highly recommend Veterans United for anyone looking to buy a house.
Everyone was very helpful throughout the whole process.




They make the process very easy and help you get a home you'll love



Thank You Ben and Lauren