Veteran's United helped make our dreams come true!Thank you,
The Harris'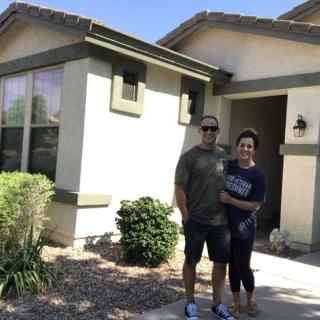 Brian and Danielle (and the rest of the team that I did not get the pleasure to speak with directly) were so great! The whole process was so easy, and they made sure I understood everything along the way. As a first-time home buyer, I was pretty nervous that it was going to be a difficult and confusing process.

Veterans United has been so great to work with. I have used them for every home purchase because they make the process completely hassle free. They are very timely with every action and helped us to get our home purchase closed quickly, I highly recommend Veterans United to anyone wanting to purchase a home!




Loan specialists and realtor always there for us

You're next!
Join the ranks of our 200,000+ Proud Veteran Homeowners nationwide.

Calling all Vets that are looking to buy, United Veterans is the way to go, competitive interest rates, but most of all care for the service member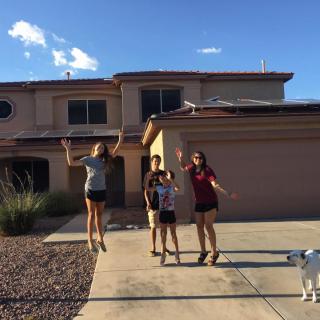 Thank you, Aaron, for all the work you put into us closing on our house in Tucson, Arizona. Like buying any big purchase, there were a few small issues, but they were handled quickly. My family was on the road for 2 1/2 months visiting family in California, Oregon, Washington, Idaho and North Dakota. They are happy to be in our new home and ready to get settled down. With me being stationed in South Korea the time and day differences made for some early mornings and late night, but thank goodness for e-mail. We just wanted to say thank you again for helping us get our beautiful home.




This was the 2nd time we used Veteran's United and they are the only ones we'd ever use in the future...


You're next!
Join the ranks of our 200,000+ Proud Veteran Homeowners nationwide.





This was the best experience I've ever had getting a home mortgage loan.

Our Veterans United home loan team were easy to work with and made each part of the VA lending process and timelines clear and easy to meet.