Jason is a true professional, he is extremely knowledgeable and made our process very easy. He was always available at a moments notice and was very proficient in making sure all my questions were answered. I never felt pressure, as a matter a fact Jason is very sincere and genuine in his approach. He always made time to check in and always asked if we had any questions or if clarification was needed. These are all important attributes that bridge the officer client relationship. Every loan officer should take note of Jason's approach and professionalism. Lastly I want to highlight his communication skills, in a time when digital devices and texting have consumed our way of communication, Jason provided first hand communication via telephone. This may sound minimal, however I can assure you that this method of communication made all the difference in the world and reaffirmed that I was in good hands. Thanks to Jason and his unwavering service, dedication and attention to detail, we are now first time homeowners. We couldn't be happier!!!!! Thank you Jason..

This being my first time purchasing, I had a lot of concerns, my Loan specialist was very patient and kind with me.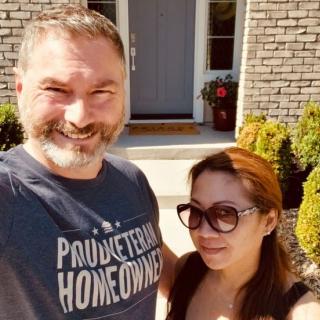 Our loan experience with Christopher and his team were exceptional. This is not our first VA loan nor our first home. They were on target with the timelines and very responsive. From the beginning of the process (Pre-approval) till the end (Closing) it was an awesome experience with Chris and team and! The client portal with the to-do list assists clients with what needs to be submitted. The resources are definitely recommended for new home owners. If you're on top of submitting your docs, your loan will process will go much smoother. Even with S.L.O.W sellers agent and a slightly chaotic and somewhat challenged Title company Staff that we worked with, We Were able to close in 30 days! Thank you Chris, Jake and Matt. We definitely recommend This Team and Veterans United Home Loans!


I would and already have recommended your organization, I just cautioned them not to get Collin as a loan officer.
Response from Veterans United
Michael, Thank you for sharing your voice with our team. We would like to learn more about your experience to assist our teams for accountability and learning. We take great pride in having the best knowledgeable loan officers to assist all veterans. We thank you for your service and thank you for choosing Veteran United.
Great experience working with Mike Wilson, walked me through each step of the home buying process. Definitely made it easy for a first time home buyer.





Just have a checklist ready so people will know what they need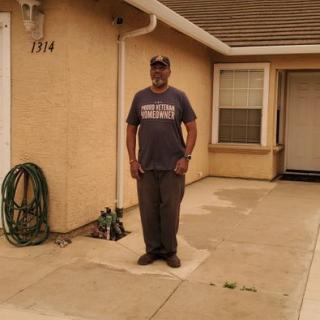 I Like To Thank Mr.Joshua Kittle Veteran Home Loan Officer, Mr. Nathan Frater Frater Realtor, Ms.Rocio Acosta Escrow Officer [ OLD REPUBLIC TITLE COMPANY ], And Ms.Kathryn Lynn Beilby Home Owner. If You A Veteran Looking For A Home Give Veterans Home Loan On Their Website. I'm Happy They Help Me Purchased My 1st Home, And Very Professional From Start To Finish!!!


This was a great experience for me.


My experience with veterans United was straight forward, fast and easy. They do all the work, you just sit back and pick the home you want. From the moment the home you choose is approved by the seller it's smooth sailing from there.

You're next!
Join the ranks of our 200,000+ Proud Veteran Homeowners nationwide.

My experience was fast and easy which made the process for a first time buyer far less painless than what I was expecting. I would definitely recommend Veterans United Home Loans to any veterans looking to buy a home.

From start to finish, veterans United made this easy. From preapproval to locating an agent to having someone send links to home security and utilities, y'all did everything! Thanks.


Thank you so very much Danny and Barbara Webster

I recommend Veterans United I can guarantee that you will not be disappointed. I am a very satisfied customer. Thank you for everything Veterans United for helping us make our dream come true.

I would not hesitate to advise other people to use Veterans United for their mortgage company they are thorough, helpful and very caring. Nyk went the extra mile for us.

They where great.

I shopped around for interest rates from multiple lenders, and Veterans United Home Loans had the lowest rates by far. This was our first home buying experience and our loan specialist really helped us get through the process. He was able to thoroughly explain each step we were going through and what to expect next. Veterans United Home Loans was able to close escrow in only 27 days and helped us buy our dream home in Temecula, CA.