Feels great having a company that really feels passionate about our service members. I know in the future if I need another home just give Veterans United a call and the rest will be history.

Buying our first home with the team at Veteran's United was an amazing experience! I would recommend them to anyone thinking about buying. They even helped us set goals to raise our credit scores for a stream lined pre-qualification process. They did a great job!


You're next!
Join the ranks of our 200,000+ Proud Veteran Homeowners nationwide.
Very good company. And fast too!

My experience with Veterans United was stress free. I registered and next thing you know I am signing my first home loan. Couldn't have asked for a better home buying experience.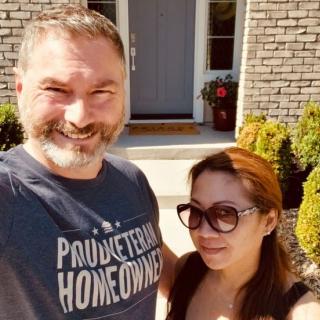 Our loan experience with Christopher and his team were exceptional. This is not our first VA loan nor our first home. They were on target with the timelines and very responsive. From the beginning of the process (Pre-approval) till the end (Closing) it was an awesome experience with Chris and team and! The client portal with the to-do list assists clients with what needs to be submitted. The resources are definitely recommended for new home owners. If you're on top of submitting your docs, your loan will process will go much smoother. Even with S.L.O.W sellers agent and a slightly chaotic and somewhat challenged Title company Staff that we worked with, We Were able to close in 30 days! Thank you Chris, Jake and Matt. We definitely recommend This Team and Veterans United Home Loans!

Not knowing anything about real estate or how to even begin the process, I was fortunate to have the best loan agent. Jason Gibson explained everything in detail and made everything much easier for me to understand. He is a very honest person and so trustworthy. I am so thankful for everything that he did for us.

Great service. They made the whole process smooth. If I ever buy another house. I hope it's with Jon Abernathy and his team from Veterans United.




Closed early with a great interest rate, what more can you ask for?


You're next!
Join the ranks of our 200,000+ Proud Veteran Homeowners nationwide.
I would highly recommend Veterans United for anyone looking for a VA loan. They are extremely professional but at the same time make you feel like a family member. I appreciated their honesty throughout the entire process and they made no promises that I would qualify for the loan, but the let me know that they would do everything possible to walk me through the process to get me qualified. I am proud to say that they kept their word and I am in my new home! I appreciated all that they did and would recommend them to anyone.Rick


From the VU team, to the Loan Office, and, finally, the Realtor., the VU team is fantastic. They will win for you! I trusted the entire team from that day of the first contact to the day of closing and, finally, seeing the house keys. What a ride during these special time. I am now a proud Veteran Homeowner. Many thanks Team VU!

This was an overall outstanding process! Especially during such a turbulent time for America. We were especially impressed with how much VU kept us in the loop about everything and Craig texted us regularly and was very friendly. I will definitely be recommending to my friends!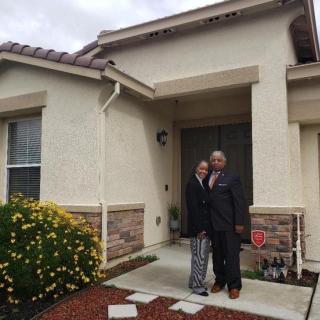 My experience with Veterans United Home Loans was awesome, painless and educational. The team at Veterans United understands the customer's needs and goals, basically the mission at hand. They listen and take the information needed to achieve the goal by relationship building. I would truly recommend them, because they are committed to excellence!


A positive attitude from friendly professionals helped to make my home purchase experience memorable.


I would definitely recommend Veterans United to vets i know who would like to purchase a home.

I hope that I won't be in the house buying process for a long time from now. We are thoroughly enjoying our new home. Veteran's United made it possible for my family to purchase the home that seems made for us.