Veterans United helped me and my family buy our home at a great rate. True story, I almost gave up in the process of getting my loan due to an issue I had with my credit but the VU team was able to resolve my issue. It was a team effort, but I am glad to say everything was corrected and the loan came through. I know it would not have happened if not for their assistance. They really do want to help you buy your home. VU will take care of you from beginning to end. I hope anyone reading this will at least call VU for information and some assistance. I am a very satisfied customer. One last thing I wanted to say was a very special thanks to Kollin King, from beginning to end this man was behind me the whole way. Thanks for the support brother!

Highly recommended Service for VA loans.


I recommend Veterans United I can guarantee that you will not be disappointed. I am a very satisfied customer. Thank you for everything Veterans United for helping us make our dream come true.


Thanks to the whole team for making the whole process easy, transparent and fun!


Veteran's United was the best home buying experience we've had to date.

I'm just really pleased with the way my loan and home purchase was handled. I've had other loan and home purchases that were full of stress and angst. This one was not anything like that.

Ready to see for yourself?
Experience first-hand why 168,028 homeowners give us a perfect score!
Check My Eligibility →
This is my first Home purchase. I've heard all the stories about how stressful the experience is. I have to say that this was not only an easy process but the Team made it one of my GREATEST LIFE EXPERIENCE EVER. They were very professional from start to finish and guided us every step of the way. Their excitement was like no other and they treated us like family. Thank you for providing the GREATEST EXPERIENCE AND SERVICE. They are truly appreciated.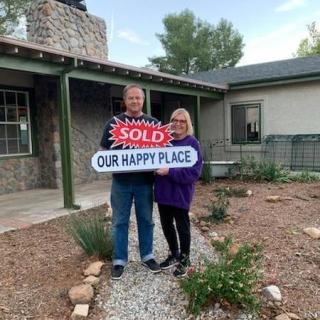 Matt and his team were always there to calm the fears of a first-time home buyer. We chose Veterans United over all the local options and I'm glad we did. Although the mountain of paperwork was sometimes intimidating, it was easy to upload the necessary paperwork to the site and get this process completed. I wish to thank Matt and his team. Our dream has come true!!



Veterans United made home buying as simple as it can possibly get. From setting us up with a credit specialist to help eliminate any outstanding debt, to providing a real estate agent who was completely driven to help us finding a home, all through the height of a pandemic. I appreciate everything my loan specialist has provided for us and for getting us into our first home.



Ready to see for yourself?
Experience first-hand why 168,028 homeowners give us a perfect score!
Check My Eligibility →

I had a very positive experience. I shopped around before deciding on Veterans United, but no one gave a better offer. Throughout the process they helped explain everything and responded quickly to any questions I had. As a first time homebuyer I couldn't ask for better service from a lender. I will be recommending them in the future to my family and friends.

It is the best way for Veterans to buy a home especicilly with no down payment. Julia Ash was outstanding and very supportive





It is with great thanks to the Veterans United team that I am able to realize this coveted American Dream of homeownership.