This is our second experience with VU and both were excellent! They are professional, honest and kind which makes the whole experience more pleasant! They work quickly and thoroughly to make your home purchase go smoothly. You will enjoy working with them and we highly recommend them!



Overall experience with the Veterans United was outstanding, they removed so much stress and anxiety through this entire process; especially, being that this is my first home. Overall, the entire Veterans United team that I worked with was phenomenal.




Our experience with Veterans United was unfortunately not a good one. We were provided inaccurate information on our disclosures, we were told that we would receive a phone call before the end of the business day and didn't receive a call for 4 days (and the person did not answer the phone or return messages that were left), and even though we provided a contract that had a closing date on it, Veterans United did not meet the closing date and made no attempt to let us know that more time was needed. It seemed that the people working in parallel--the loan specialist, processor, underwriter, etc. were not communicating with each other at all. Our experience was that the company was not very professional, lacked organization, and had poor customer service.
Response from Veterans United
Sedrick, we would like to invite you to reach out to your Client Advocate team here at Veterans United to discuss further details on your recent experience. Providing information to our team will help us assist in training and education that will better assist further veterans. We take surveys like this very seriously and would like to assist you further. We thank you and thank you for your service





This is my second experience in shopping for a home and looking back, this experience was the most streamlined. At first I found it a little tedious with all the information that was asked of me that I didn't experience the first time but I now realize that times have changed and it was Veteran's United mission to make sure that I was protected. At some point I intend to do a refinance and I will see what Veterans United can do there. Overall, I'm very happy with my new home. I couldn't have done it without Veterans United!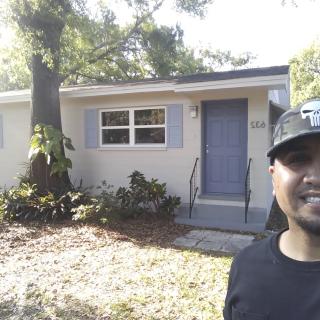 My experience with Veterans United was a great experience. Travis Ward was great to work with. Travis always answered my questions always kept me informed and up to date. I have nothing negative to say about my experience with Veterans United. It was smooth stress free and great learning experience on the home buying process.. Thank You Veterans United

All persons that are associated with VU are good people and were helpful in making the purchase of my new home possible. Thanks very much!


This is the way to go for good rates.


Only thing I displease with was title company and their policy of only accepting wire fund. That was not only inconvenient due to COVID-19 but it cost an additional $30 out of my money to send my money to them. I would recommend the title company try other ways to Receive money.

You're next!
Join the ranks of our 200,000+ Proud Veteran Homeowners nationwide.

Thirty-six days ago I found a house I wanted to make my forever home and it happened thanks to Veterans United. There was one delay getting a document on a rental property I have in another state but we worked it out within 24 hours and I was cleared to close. The sellers wanted to move closing date up by two weeks and Veterans United made it happen. 36 days from the day I viewed the home to closing thanks to the Veterans United team

Being a first-time home buyer, Veterans United stood ready to answer any and all questions I had. The experience was so positive, that I'm already looking forward to buying my next home with them. Thanks to Veterans United, my new home is a happy beginning to the next chapter in my life.


Veteran's United was outstanding. Working with their team was super easy and not stressful at ALL! Would HIGHLY recommend using them for all of your home loan needs! Thank you all so much!



i'm very please with the whole experience.
Greg and his team are just the best!!