Outstanding service

Veterans United is the best way to go to buy your home, if you are a veteran. They are the best. Veterans United informs you every step of your journey with patience and kindness until you are a home owner.


Believe me don't loose hope VETERAN UNITED IS HERE GIVE A TRY.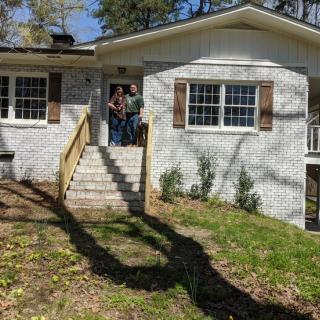 Craig Anderson was absolutely phenomenal! We've already suggested him to three of our friends that's going to be looking for homes in the next year or two. Our realtor is very hard to impress and she was blown away by the dedication Craig had as well. Life is stressful enough as a disabled veteran, Craig took away so much stress from my wife and myself through this process. If there was a way to recommend him for employee of the year we would!





Don't pass this group over veterans when it comes to your home purchase, they are the best.

You're next!
Join the ranks of our 200,000+ Proud Veteran Homeowners nationwide.



As a first time home buyer Veterans United did a fantastic job helping me understand the process and my loan specialist Don Scott was a pleasure to work with. He was very responsive, always eager to help me understand, and genuinely cared. I would definitely recommend Don and Veterans United to any buyer.



If your looking to purchase a home. Make sure you check out Veterans United. They have an impeccable reputation that will supersede any expectation you may have. The level of professionalism and personal commitment to their clients is phenomenal. I will always use them for future home purchases and I will recommend them to family and friends. I want to thank Shawn and his team for treating me like family.




You're next!
Join the ranks of our 200,000+ Proud Veteran Homeowners nationwide.
Great organization to work with. Tremendous help every step of the way. Highly recommend!!!

We thank Aaron, Janet and all who helped us navigate the VA mortgage loan process.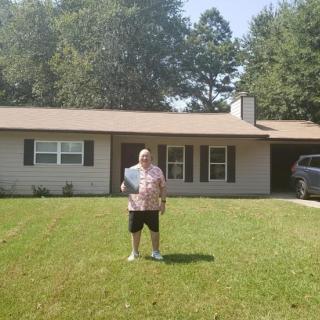 If you are a veteran and considering whether or not to buy a home now, it is the time and Veterans United is the source. They provided all the help this old soldier needed when starting the lending process, then was able to connect me to an outstanding real estate agent. The home I picked is lovely and closing was a breeze. Anyone else who goes through the process and stays within the guidelines will get lots of help. I particularly enjoyed some of the videos on the website which helped during the various stages of the process, especially when it came to closing. These people will work with you and make it work for you.


My home buying experience was very professional and couldn't have gone any smoother. Proud to be a home owner with the help of my loan team.

As a veteran I truly appreciate everything that has been done to help me through this home buying journey.