Easy processing, wonderful corporate attitude, and great customer service.

It's stressful at some point if you have no clue what your doing, but with the team that we had, we were at ease the rest of the way.

If you need a great team you can't go wrong with this team they work together very well the perfect combination



The loan team was great. They were knowledgeable and worked with you to ensure everything was ok for the loan to be approved.

Be patient.



Ready to see for yourself?
Experience first-hand why 168,834 homeowners give us a perfect score!
Check My Eligibility →

All of the people I dealt with at veterans united were subject matter experts. They are hard working, and kept me informed of every aspect of the home buying process. They constantly followed up with me. They called, they texted, they emailed. I never felt uninformed. The only hard part of the process was picking the home. I will recommend them to any of my veteran brothers and sisters looking for a home. They have my trust.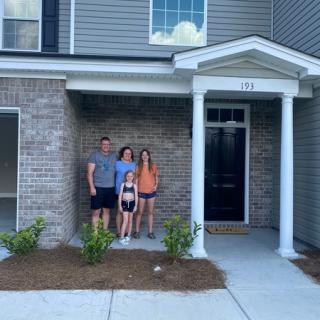 The ease and convince of buying a home through Veterans United is surpassed by none. While several of my friends were buying houses and describing all the headaches their lenders were causing for them I was boasting about how smooth everything was going with my lender Veterans United!

I'm appreciative. But so many headaches could have been avoided with better communication between Brett and Kelly.Kelly was nice in the phone and I'm happy the process is over.
Response from Veterans United
Devon, thank you for sharing your voice with us. Communication is a vital key in the home buying process for all parties involved, and we strive to have the communication bridge always available. It is unfortunate to learn this had not happened in your experience. If you feel the need to share more, our client advocate team is available to learn more. Information from past experiences will assist our process and loan teams. Thank you again for your service.
My team from start to finish was awesome.






WOW! VETERAN UNITED MAKES HOME-BUYING SIMPLE! Specialized in getting veterans in the homes they deserve, I'll choose Veteran's United Brad (#1 Lender) & Subah (#1 Coordinator)





I though the home buying process was going to be grueling as it was the last time I bought a house. I also expected it to take a few months. Instead Veterans United made it very easy and extremely fast. From the time I decided to start the process to the time of closing was around six weeks. That included looking at houses to find what I wanted. I'll definitely you them again if I decide to buy another house.