My husband and I are very happy to get a VA loan from Veterans United. I was scared at first - I mean, being a gay and minority veteran, I really thought that I was going to turned away for just being who I am on in the inside. Regardless of your race, ethnicity, sexual orientation, creed, discharge status, or religion - Veterans United is there to help veterans get the funds we deserve to get the home of your dreams. If my husband and I decide to retire later in our golden years, we will surely use Veteran United to get our second home wherever that may be.


The best choice I made was coming to Veterans United, the staff was incredible and made it possible to be relaxed during a stressful time( buying my first home). Thank you for all that you have done for usThe Bueno Family




Greatest team of people, Chris Holdman was amazing. I never expected the amount and quality of assistance




You're next!
Join the ranks of our 200,000+ Proud Veteran Homeowners nationwide.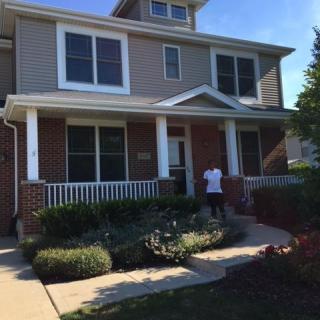 I would like to thank VU for the outstanding home buying team assigned to me. Leanna Moss, Kendra Ford, and Debra Johnston are the best. These three ladies were there for me every second of the process and made this the best home buying experience ever. I would recommend VU and their team of professionals to any veteran interested in purchasing a home.

Veterans United provides Veteran homebuyers a very structured process to purchase a home. Loan specialists are very efficient in moving Veterans toward closing on a home.

Ah, ask for Steven because he was solid, respectful, and professional at all times.


Very professional and answered all questions quick to get back when was not available quick easy process


You're next!
Join the ranks of our 200,000+ Proud Veteran Homeowners nationwide.

Overall this process was easy and smooth! I have been through some tragic events over the last four years and never saw myself owning a home again but thanks to God and Veterans United I have a renewed outlook on life!! ❤️







I just can't say enough about how awesome Stephen Erickson and his team did a great job with my loan. I can't come up with the words to say how estatic I am with my loan buying