Don't go anywhere else than Veterans United!


His team worked hard and seemed to work flawlessly together to get get it done.

Aa a first time homebuyer I would HIGHLY recommend Veterans United to any individual looking to purchase a home. They hands down will walk you through all processes, explain the details, and provide additional information without request. Their videos are very helpful, their staff are the best, and their rates are unbeatable. Veterans United should be any potential buyer's first and last stop. You won't be disappointed.




Veterans United makes homebuying clear and concise. You will not feel lost in a maze!


You're next!
Join the ranks of our 200,000+ Proud Veteran Homeowners nationwide.
Veterans United is a pleasure to work with for your VA loan. They are very responsive, and made the loan process quick and easy.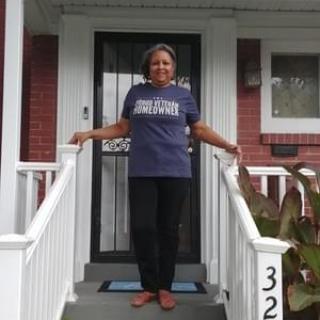 This has been such a great experience. I am 56yr old and never saw myself as a homeowner, Veterans United helped me to make a dream come true. This entire team took very good care of me and helped me understand exactly where I was in the process at all times. Their portal online is user friendly, therefore every time I had something on my to-do list, I would get an email. I highly recommend using Veterans United for your home buying needs.





I would strongly recommend any prospective home buyers to talk first with Veterans United Home Loans (especially the Elizabethtown KY branch office) if they are seeking Home loan financing. Whether it's a VA loan or a conventional loan, those great professionals at Veterans United Home Loans can make it happen for you better, faster, easier and with the most friendly customer focused service by far compared to any of the other home loan competitors in this market. Many thanks to all of the great staff at the Veterans Home Loans branch office in Elizabethtown KY. — GO BIG BLUE!

Look forward to dealing with the Veteran Home Loans teams.

We talked twice on the phone other then that a few texts I just felt like it would have been nice to have someone check in more and explain the whole process better for a first time home buyer we will not be using you guys if we buy again just because we felt like things we not really explained to us and we would get texts instead of a phone call to do something on the website
Response from Veterans United
Michael, thank you for your honest feedback on your recent loan. We agree wholeheartedly that communication is vital in the loan process and that it should be established from start to finish. We strive to help bridge that gap and learn to move forward to assist future veterans. If you feel the need to discuss further please reach out to our Client Advocate desk for more assistance. Thank you for your service and thank you for choosing Veterans United.

The team at Veteran's United was professional and very responsive to our needs. Such a positive experience!

Outstanding customer service, they really watch oit for you and are rapid to respond.


Didn't see the process was anything close to what you may think as being military person. Like active duty compared to reservists. Not who you think
Response from Veterans United
Darrell, Thank you for letting us know your honest feedback on our process. We would like to open the door of communication if you feel the need to discuss further. One of our Client Advocate team members is always available to assist. Thank you for choosing Veterans United.


Thanks for what you do for helping Veterans manipulate the VA Home Loan process.