If this is your first home purchase, they can help. If you have experience buying homes, use someone else. Vet United is very slow to use for the experienced homeowner. To many channels to go thru.
Response from Veterans United
Marcus, thank you for providing your honest feedback on your recent loan experience. We always try to provide the best product the will suit the veteran as possible. This can vary from veteran to veteran. Sometimes the process can be lengthy but our trained loan officers will always assist you and the process to fund in a timely matter. Please feel free to reach out to our client advocate team to discuss further if you would like to. Thank you again for your service and thank you for choosing Veterans United.
I was very happy with the overall buying process .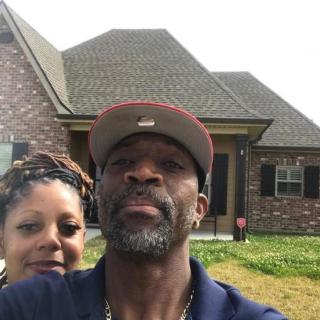 Working with Wesley Earl and Miranda was the best experience ever, especially being a first time home buyer. They made things seem so easy and stress free. I enjoyed them. I am the happiest person ever. This is like a dream come true and I would like to thank them for working so hard to make all of this possible. Team Wesley Earl!


Best and easiest company to work with.

Note: For less stress on your customer, try not to wait until the day of closing to give the closing letter to the customer.



I have heard horror stories about buying a house . This was so easy and quick . THANKS



It was a lack of communication could be from COVID did not explain things fully like other fees tacked on to our mortgage. Our documents for closing the house were not explained how they would be arriving whether through mail or email we were told they would be coming from the Veterans United Home Loans team via mail and we were waiting a whole day for the documents to arrive in the mail which almost cost us our closing day and we had to pay seventy dollars to get the documents shipped overnight. As a first time home buyer it wasn't the worst experience but receiving communication from the team at Veterans United was highly lacking. All in all if you are working with Veterans United ask for clarification on each step of the process so your not caught off-guard.
Response from Veterans United
Craig, thank you for taking the time out of your day to share this information. It is our goal to provide expert and reliable communication through a dedicated Loan Specialist. We would like to learn more about your experience and find out what may have prevented the process from getting off track. A member of our Client Advocate team has attempted to reach you for help improving our service for future customers.


The team we had was exceptional! They are very personable, helpful, quick, professional, and thorough. They were available to us 24/7, which really surprised us. Our Loan Specialist would call us right back if we sent a message. It didn't matter the day or time. He was so great! We had a great experience.


All around, I will and have been telling every vet that I run into about my positive experience buying my home.

Josh Shaw was phenomenal! I would work with him in a second. I was not impressed with the underwriting process. It took much longer than I anticipated. I thought it could have been more organized with improved communication.
Response from Veterans United
Eleanor, we are happy that your loan officer did a great job. We like to promote our teams with surveys such as these. We understand that the underwriting process can be very stressful at times. The process is set up to provide our clients with the best options and products as possible. Please feel free to reach out to our client advocate team if you wish to share more. Thank you again for your service.


I can't possibly put into words how great it has been working with Veterans United. My wife and I were first-time home buyers and didn't know what we didn't know. Veterans United provide me with a team of experts who were extremely professional, courteous, and answered all of our questions before we even knew to ask them. Buying a home is a monumental and frightening undertaking, but I can't imagine the experience being any easier or more satisfying than my team at Veterans United provided for myself and my family. We are beyond happy with our new home and our team at Veterans United has our deepest appreciation for helping make that dream a reality. Thank you!






Thank you all for making this experience painless! I appreciate your amazing communication and hard work on our behalf. If I ever find myself in the market again, I will 100% be going with VU again!