Super efficient and kept my mind at ease knowing the team was doing everything to make sure I closed on time. Ian and Shawna are excellent!!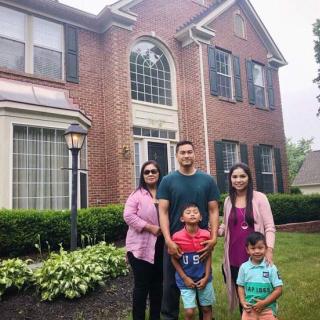 I don't have the perfect credit when I called them. But they will stand with your side to help you get better and improve your credit that is attainable. Once you do what they asked you, they will work with you all the way. Devon Casady and his team is one of the best. Thanks for helping us own our first home.

Additional mention to Paul Williamson & the rest of Dylan's Team! Everyone had their role to play in my home buying experience and they were exceptional. Smooth processing of my loan application from start to finish! Highly recommend working with Veteran's United...and if you end up with Dylan & Team then you're in even better hands!




This has made life hopefully easier in many ways. Hopefully, we can get a nice extended trailer as well, but the issue would be it having a very long 'haul' way [bah dum tiss].As stated before, both personnel I worked with were a pleasure. They reflect great values upon Veterans United....and even before that, depending on the elevator in my older high rise was just not so...'uplifting' when it was broken [ba dum tiss].

You're next!
Join the ranks of our 200,000+ Proud Veteran Homeowners nationwide.


I had a great experience with Nick and My real estate agent, they both were very knowledgeable, helpful and had great resources to help me understand the process from beginning to end. Will do my next house with them as well.

I started with really bad credit. I got some advice from my team, and followed it. I didn't get serious right away so it took a while to see a difference. When I got serious it was a fast result. Then I got up with my team and got the process rolling. From start to finish the process was easy to follow and the people where great to deal with. I would recommend this team to anyone.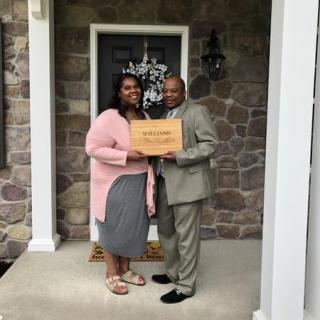 My wife and I was and still is impressed with the customer service and help in buying our first home using Veterans United services. The care and respect given to veterans is platinum. They seem to care for the whole veteran and not just a number. We were kept informed throughout the whole process and if I had a question it was not a bother them if I called several times a day or throughout the week. And I fill that we had the best team Veteran United has. Awesome is defined as extremely impressive or daunting; inspiring great admiration, apprehension, or fear. It also should include Jimmy Stranz, Ashley Stratman and Corey Sublett. They made our first time home buying experience seamless. WHAT A TEAM!!!!! Thanks From The Williams Family






You're next!
Join the ranks of our 200,000+ Proud Veteran Homeowners nationwide.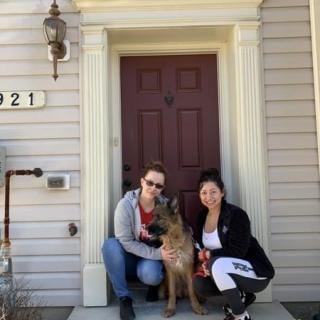 Best experience I've had to be my first home loan. They were patient and explained everything to me, they kept me in the loop of everything and remained in communication at all times. Whatever I needed Veterans United reacted in a quick way to try to solve any issues or questions I had.





Veterans United loan process is quick, as long as you respond on time to information requested. They made my first time home buying stress free. I will recommend them any day, any time. They are the best!