Remarkable home buying experience! Veterans United puts veterans and their families needs first. Together we've served over 60 years of service to this great nation - thanks for making us a priority, hiring a dedicated team of care professionals, and putting a mark of excellence back into the home buying experience. My first choice and will recommend to others.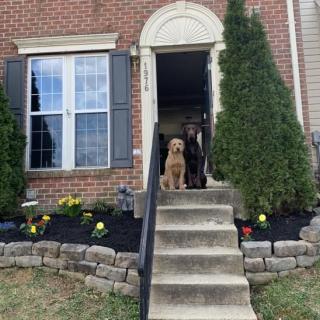 Nick really wants you to succeed in the process and very clearly lays everything out. He is a very charismatic individual, well spoken, and has a lot of confidence in his answers, which leaves you feeling very confident. I didn't at any time feel like I was lost and if I did, a quick call with nick would straighten out any confusion I may have had. He walked me through buying a house without a realtor, which is typically a little more paperwork and time consuming and made it seem easy. Thank you for all the time and effort!!


I came into this entire process unsure of what to expect. To be such a monumental life feat, Veterans United made this process for me easier than I imagined it would be. The transparency of each step was a critical relief and I never felt overwhelmed. I can't speak to others but my experience was fantastic and I value that my interaction with Veterans United was personable and how they made sure to keep me informed each step of the way!

My experience with Veterans United was a very positive one.



You're next!
Join the ranks of our 200,000+ Proud Veteran Homeowners nationwide.


There are many site that want you to believe that Veterans United is not the best. If you provide them with the information that they ask of you, you will have an easy loan process.







My entire team was awesome. They kept me informed and answered any question right away.

You're next!
Join the ranks of our 200,000+ Proud Veteran Homeowners nationwide.


This was my first VA loan but 3rd house purchase. This was the easily most I've ever been in the loop from start to finish.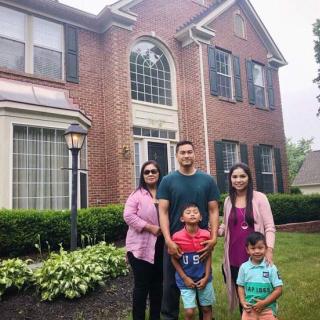 I don't have the perfect credit when I called them. But they will stand with your side to help you get better and improve your credit that is attainable. Once you do what they asked you, they will work with you all the way. Devon Casady and his team is one of the best. Thanks for helping us own our first home.


Veterans United personnel were very easy to work with, always professional, knowledgeable, prompt to respond and upbeat. The Veterans United website is full of excellent information that walks you through all aspects and steps of the homebuying situation. Everything from start to finish during my homebuying experience went very smoothly from start to finish, and their personnel could answer any questions or handle any potential problems I may have had. I'm glad I chose them to be my lender.