Very good organization, very thorough, very understanding and highly recommend to anybody






In just over 2 years I will have gained back the money I had to spend on getting a lower rate! I'm excited for that day! Would recommend Kevin and his team.




My process started out really great. But the last month before we closed on our house it seemed like everything went downhill quickly. Phone calls and emails were not returned in a timely manner, if returned at all. I am happy my family and I got the house we wanted but I am not impressed by the lack of communication between the mortgage team, myself and my realator.
Response from Veterans United
Hi Matthew, we appreciate the chance to hear from you and we understand that the communication may not have exceeded expectations. Often times a job change mid process can create delays but we want to ensure that everything was meant with the same urgency. One of our Client Advocate team members has begun to research your comments, and will be working hard to learn as much as possible about what caused your closing delays. We want everyone to feel that we go above and beyond to deliver outstanding service. While we cannot change the experience you had we are committed to accountability, exploring ways to improve, and seeking opportunities to continue serving you. Should you wish to share more information regarding this or any other matter, then please do not hesitate to connect with us.
All in, very easy to work with.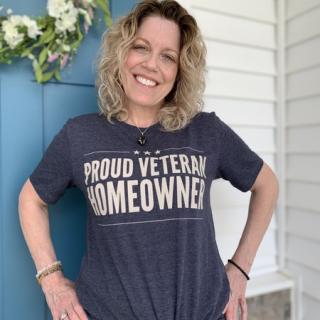 Buying your first home is stressful. From the minute I called Veterans United home loans they made me feel at ease. Their team goes above and beyond to help you not only finace your home, but they help find the best real estate agent to help you find the home of your dreams. Their whole team took the time to explain everything regarding my VA loan to me. To all my fellow Veterans who are in the process of buying a home, or refinancing a home I highly suggest you call Veterans United home loans. I had a great experience with them and you will too.







Ready to see for yourself?
Experience first-hand why 192,086 homeowners give us a perfect score!
Check My Eligibility →
If you are looking to buy a home look no further Veterans United was great and walked me through everything. They were extremely professional and are extremely accommodating.

I felt like Rett and Jennifer truly had our best interests at heart. Everything was simple and straight forward.



All in all working with everyone was a great experience. In times of stress, everyone made it not seem so bad. Great job to everyone on the team that work with me. Don't change a thing!

If you are looking for a great team that is always their for youSemper Fi