Veterans United just gets it. They are atop the Financing world. They go above and beyond the call of duty, much like our nation's veterans. They explain well. They understand. They are quick and responsive. I deal with Nate Bitner who is a 10 Star top notch professional as well as his team. I'm sure most reps are true professionals @ VU. I'm amazed and thankful I chose VU for my business dealings.




This was my 2nd VA loan - the first being with another lender. That experience made me apprehensive with unclear communication, phone calls and emails going un-returned, and a general anxiety right up to my day of closing. My experience at Veterans United was outstanding from beginning to close. My loan specialist, Nathan, was in constant communication throughout the process via email, phone, text messages. My loan was complete a week before closing and all I had to do was twiddle my thumbs until close. I would recommend Veterans United to anyone seeking a VA loan.

Veterans United found us the perfect Loan specialist and Real estate agent who found us the perfect house at an awesome interest rate. We would definitely recommend.



You're next!
Join the ranks of our 200,000+ Proud Veteran Homeowners nationwide.
My name is Jose Torres and I would definitely recommend Veterans United and these two outstanding individuals (Jerry and Courtney). If you are looking for a home loan and you are a veteran, look no further than Veterans United!


A dedicated team of competent professionals, that work tirelessly to achieve mortgagee satisfaction


IT WAS AN AMAZING EXPERINCE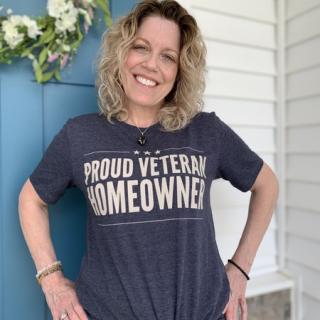 Buying your first home is stressful. From the minute I called Veterans United home loans they made me feel at ease. Their team goes above and beyond to help you not only finace your home, but they help find the best real estate agent to help you find the home of your dreams. Their whole team took the time to explain everything regarding my VA loan to me. To all my fellow Veterans who are in the process of buying a home, or refinancing a home I highly suggest you call Veterans United home loans. I had a great experience with them and you will too.






You're next!
Join the ranks of our 200,000+ Proud Veteran Homeowners nationwide.

So pleased with the entire team.

Thank you, Veterans United, for a smooth and seamless process in buying our home!


Communication was definitely an issue though, needs improvement.

VA Home Loans helped me to get the best deal per what I could afford, even when it initially looked bleak.


See above comments
Response from Veterans United
Hello Kurtis, we appreciate your feedback. Our Client Advocate team is available to connect with you to learn more about your experience should you wish to share more information.