Honestly didn't know that buying a home could be this easy. Veterans united made it nearly painless.

Veterans United made this process as smooth as possible. Being first time homebuyers we were worried about this process. Between are awesome loan officer Monica Casteel and hard working agent Patrick, we were able to close the deal on our new beautiful home!



Overall I recommend Veterans United for their ease of use system, friendly staff, and how they layout the process in a clear view for the buyer. They make the VA Loan process seamless and they always there to answer questions, regardless if there is a mass virus outbreak.
Pros: Easy to use to-do list, detail information for the entire process and they understand the VA process compared to those who are not familiar
Cons: Different markets have different scenarios and if you want that particular house, you will need to adjust the thinking of zero money down idea. Meaning you might not have to put up money for a down payment but, closing costs and earnest deposit money might be needed.







Carrie was on top of everything and a good communicator. I reccomend her highly.



This is seriously the easiest finance we've been through. From Sam with Lighthouse to help us get the score we needed. To Erica and Sara getting us through some complicated situations easily. Not to mention save us a ton of money. Just fantastic to work with!!






You're next!
Join the ranks of our 200,000+ Proud Veteran Homeowners nationwide.




No additional comments.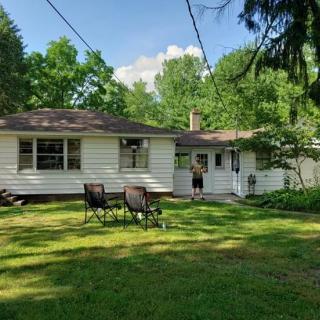 When you start the process you have the momentum and you set the pace your loan officer in his team will keep up with the speed that you move. These people are quick they're efficient they're thorough they do same day responses if not immediate and almost always have multiple solutions to any problem you might encounter on the fly. 100% wonderful, and would strongly recommend. They get involved and arms deep in this whole process as if they were buying the home themselves.


Terrible wouldn't answer phone calls or return calls basically ignored you. Impossible to discuss anything with them.
Response from Veterans United
Richard, We thank you for this honest feedback on your recent loan. We try to remain consistent with our communication skills with all of our clients. We would like to learn more about your experience if you so choose to do so to promote accountability and training where needed. we thank you for your service and for choosing Veterans United.

Never dreamt we would have such great care from you folks, thank you!