Veterans United came along at the perfect time for us when we needed a quick, professional process for buying a home using the VA loan option. The process was smooth, and we were guided every step of the way with the loan specialist team. The "to-do" checklist that let us know what steps we needed to work on as we went along was convenient. Thanks to our awesome team, we went from approval to closing in a little over 6 weeks. We are super happy with our new house. Thanks, Veterans United!

Patience is the key to homebuying. Do everything that is asked of you as quickly as you can. Do not hesitate to email or call your loan officer and your loan processor if you have questions. I would recommend emailing any questions that you have. They were replied to faster than messages left on their answering service. Overall, great service from Veterans United.


I want to wholeheartedly say that Rob and all the team members were excellent in handling my mortgage loan from start to finish.
The professionalism portrayed and the patience exhibited was extremely welcomed.I'd selected Veterans United to work with after a bit of initial research...during three long years of a very difficult and trying home search, it was a totally pleasant experience to work with them.
They were very gracious and answered any question that I had fully in an extremely clear and concise manner (the last time I purchased a home was in 1996 and a lot of things had changed).
They helped to make the strange and uncertain things seem less so and more understandable during the process.Even with the home search going the way that it did on multiple occasions, Rob and the team stuck it out with me; when I took a break for a few months, I was welcomed back with open arms...they really had my back throughout this process.
Once I finally made it to closing, Rob personally contacted me afterwards and provided very enthusiastic congratulations - I don't know of any loan company that provides that manner of a personal touch when it comes to their customers' successes in purchasing a home.I will most definitely recommend Veterans United and the entire team I worked with to any veteran who needs financing for a home.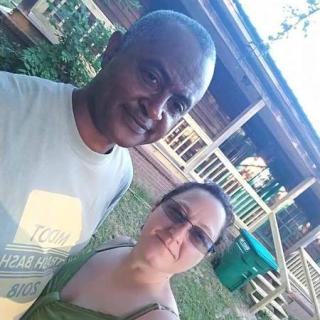 We ran into a couple of problems last year when trying to buy a house..but Brian and his team walked us threw as to what to do and not do so that everything would go smoothly when I start the process again to buy a house. Now I can say we are home owners now. Great job Brian and your whole team.

They were great they helped me through the whole process


Veterans, if you have the opportunity to utilize this organization do so, there dedication to helping you achieve your goal of home ownership is remarkable. I equate Veterans United home buying process to the Servicemen's Readjustment Act of 1944, when the G.I. Bill was created to help veterans of World War II. It established low-interest mortgages and granted stipends covering tuition and expenses for veterans attending college or trade schools. Utilize this you have earned this thru dedication and the sacrifice of those before us


Mason and Cassie were simply amazing guiding us through the entire loan application and processing. This has been the smoothest mortgage I have even been involved with. Even my real estate agent was super impressed in Veterans United and the whole team. Thanks a million to everyone involved.

You're next!
Join the ranks of our 200,000+ Proud Veteran Homeowners nationwide.

I experience nothing but positive result while working with the Veterans United Home Loans Team.






The best people to work with .
Stefanie Snow is amazing . I can't explain how thankful we are for her making our dreams come true .

This was the best buying experience, I have ever experienced. I liked how I felt that I was apart of a team working together on my behave.

Overall Veterans United make the process to homeownership very structured and simple. I liked the ease of the website and constant communication with the loan specialist.

You're next!
Join the ranks of our 200,000+ Proud Veteran Homeowners nationwide.
Special thanks to John Stockstill and Amber Gremaud as well. I couldn't have had everything so smooth without you!



10 out of 10! Fantastic guy to work with!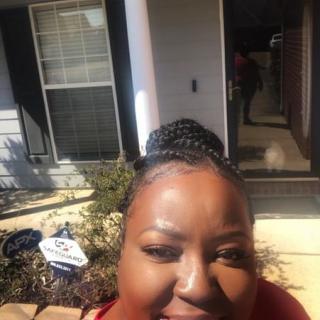 First experience buying a home was a challenge for me because of all the documents that was required. I didn't get the first home I put in for because they didn't want me to go into debt trying to pay for it. I was determined to buy a house because I was tired of renting. I closed on my home and my mortgage is less then what I was paying renting. I had a great team that believed and helped me every step of the way.


Veterans United made buying my first house quick and easy. I could not ask for a better experience. Everyone that I worked with was very professional. I will recommend Veterans United to all my military friends.


Would recommend VU to all veterans. Awesome experience!!!!