I've used Veterans United multiple times, and always get professional service.


This is a unique situation for my family. Mike helped us purchase our first home years ago. Fast forward years later Veterans United and Mike helped us purchase our dream home and for that I will be forever grateful. I would recommend Veterans United and Mikes services to anyone purchasing a home.

Communication is key to everything to be accomplished. With Veterans United Home Loans team being there to help me out when I was unsure or concerned about something that might get me held up or delayed was actually fast communication and top notch to make the home loan process go smooth and fast. A big THANK YOU from my family and I to be making our dream come true with a final settled down lifestyle in our first home!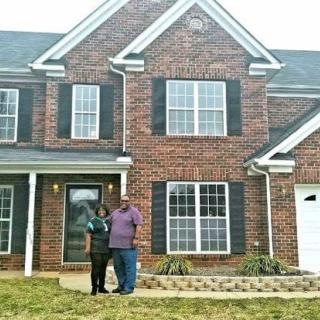 I would recommend any Veteran to use Veterans United. They made the process of buying my first home very comfortable. My questions would get answered, & if they needed any documents from me it was easy to send it to them through their secure portal. I would always know where I was in the process with the "Things to do" list. I can truly say that I was glad that I chose Veterans United Home Loans as my lender!

The combination of my realtor Adrian Grey and VU made for a very satisfying experience. Thanks for helping our family during this process.



If you are a veteran seeking to purchase a home, you need the best professional advice possible! To get that advice, I would recommend talking toVeterans United! You will not be disappointed.

Easiest company to work with period.

Ready to see for yourself?
Experience first-hand why 168,028 homeowners give us a perfect score!
Check My Eligibility →
Veterans United is an outstanding company. They will take excellent care of you. I had no clue about buying a house Jeremy & his team took great care of me and my family. Guilded me from doing my loan application to what i needed to know. Along thé whole loan process if you need a home use Vétérans United home loans they with treat you right. They got me a unheard of low interest rate. Thank you Vetetans United Home Loans





Joel and Chris were exceptional in the services they provided. Their expertise and knowledge is unbeatable



Buying a house can be challenging, but Veterans United made the whole process "pain free" and a pleasure. It was easier than going to the grocery store! Thank you. I highly recommend them to veterans.


Ready to see for yourself?
Experience first-hand why 168,028 homeowners give us a perfect score!
Check My Eligibility →






The home buying experience with Veterans United Home Loans was incredible. The team was very knowledgeable, dependable and reliable. A true group of professionals that kept me engaged and informed during entire process.



Tony was outstanding in providing information and routinely followed up to ensure my situation was taken care of. Very appreciative and would highly recommend to others.