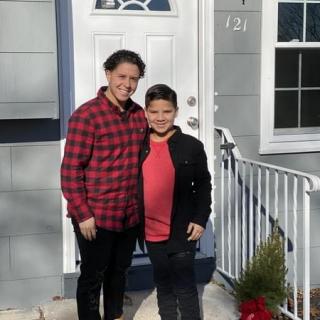 As a first time homebuyer I was very nervous about the whole process. Working with Jaimie & her loan team was a blessing. They answered any questions I had via text, phone, or email very professionally and quickly. They made this experience for me so easy and walked me through every step of the way. I would recommend them 100 percent! Amazing Team!

I am so glad I decided to use Veterans United.

Easy to get in touch with whenever you needed them.
Always did what you asked from them.
overall wonderful experience!!

Veterans United Thank You



You're next!
Join the ranks of our 200,000+ Proud Veteran Homeowners nationwide.


I will work with Veterns United next time i want get my secon home.






If your a veteran and your not using veterans united u have no idea how awesome and easy they make the home buying process.


You're next!
Join the ranks of our 200,000+ Proud Veteran Homeowners nationwide.

Thanks again to Nick and everyone at Veterans United for helping veterans such as myself making their dreams a reality.

They went to the impossible to make shore that you would have a home that you could take care of your family.,

Great experience. They know what they're doing, fo' sho'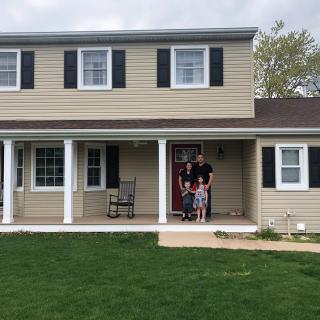 Let me just start by saying how AMAZING Veterans United has been every step of the way. My loan specialist Travis Ward and his team went above and beyond and where more than I could ask for in my first home buying experience. As a first time buyer, you could imagine how many questions and concerns I had, and never did I feel Like i was alone in the process. Travis made me feel like I was an absolute priority and anytime I needed him he was readily available, he truly makes it a comfortable experience where you know you have a great team behind you. I can't express how smooth and painless the process was. I kept waiting for the day that things would become difficult but it never happened! It had been a lifelong dream to be a homeowner and thanks to Veterans Unites it became a reality. I highly recommend Veterans United and specifically Travis Ward and his team.

Between Chris Angelo, Mark Dischert and Angie Smith, I lucked out by having an amazing home loan team to take me through every step from pre-approval all the way to closing in the span of just a few months. I can't thank them enough and I will be sure to recommend them to my military friends and coworkers. Communicating via text made the process so much easier as questions popped up throughout and I always received immediate responses. If you are a first time or even a 5th time home-buyer, Veterans United is the team for you!




A great company with great people!