Ask for Jody Overacer and his team they are the best and you will get positive results


Very pleased with the whole process and all of the professional people involved with the loan process. Highly recommended.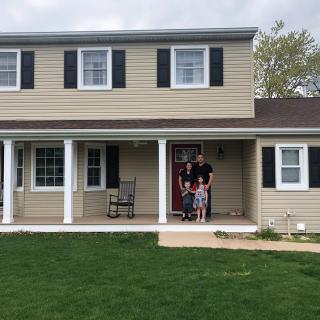 Let me just start by saying how AMAZING Veterans United has been every step of the way. My loan specialist Travis Ward and his team went above and beyond and where more than I could ask for in my first home buying experience. As a first time buyer, you could imagine how many questions and concerns I had, and never did I feel Like i was alone in the process. Travis made me feel like I was an absolute priority and anytime I needed him he was readily available, he truly makes it a comfortable experience where you know you have a great team behind you. I can't express how smooth and painless the process was. I kept waiting for the day that things would become difficult but it never happened! It had been a lifelong dream to be a homeowner and thanks to Veterans Unites it became a reality. I highly recommend Veterans United and specifically Travis Ward and his team.


Veterans united took out all the stress of the home buying process. Not one time did I feel pressured, they answered all my questions.i wish everything else was that easy




You're next!
Join the ranks of our 200,000+ Proud Veteran Homeowners nationwide.

If it were possible, I would give Veterans United a higher rating than 10. The whole VU team was amazing from beginning to end. I would highly recommend Veterans United to anyone looking to buy a home



All of the staff that I had contact with at Veterans United were very helpful and made my purchase a good experience. Thank you very much Veterans United.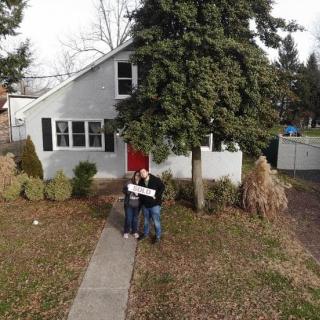 They work well with you to get you set up for the future in your new home. They will walk you through every step of the process and will answer any and all questions you have. I purchased my house after the holidays and before and during the holidays my team of specialist worked hard to make sure I got in my home after the new year!



they all were a pleasure to work and made it so easy to do. 10s across the board


Steven and Taylor were a pleasure to work with and they made every step of this process easier. Steven was always available to answer my questions. Thank you so much

You're next!
Join the ranks of our 200,000+ Proud Veteran Homeowners nationwide.


My experience working with Veterans United was great. They help me get my dream home, and What else I like about Veterans United they made the journey stress free. Awesome job Chris..



I will take care and relate this matter with my fellow Veterans within my Group Meeting. let them know how good is Veterans United . in helping Veterans

Streamlined process was appreciated.



Veteran's United was undoubtedly the BEST decision that I made when choosing a company to help me purchase my first home. From the first phone call, to connecting me to the best relator, to walking me through the process every step of the way, Veteran's United has been amazing! My loan team was available whenever I had a question or wanted to go over something. Their online check list made the process seamless. Everyone that I spoke with was nothing but helpful, kind, competent, and a complete pleasure to work with. I found the most amazing house that I'm so proud to call my own with the help of Veteran's United. If between this company and another company, choose Veteran's United!