I will take care and relate this matter with my fellow Veterans within my Group Meeting. let them know how good is Veterans United . in helping Veterans

Streamlined process was appreciated.


Veteran's United was undoubtedly the BEST decision that I made when choosing a company to help me purchase my first home. From the first phone call, to connecting me to the best relator, to walking me through the process every step of the way, Veteran's United has been amazing! My loan team was available whenever I had a question or wanted to go over something. Their online check list made the process seamless. Everyone that I spoke with was nothing but helpful, kind, competent, and a complete pleasure to work with. I found the most amazing house that I'm so proud to call my own with the help of Veteran's United. If between this company and another company, choose Veteran's United!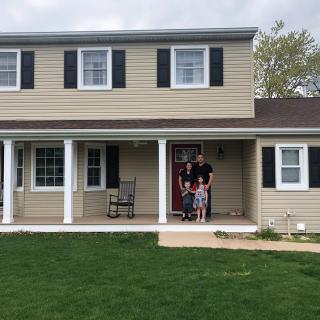 Let me just start by saying how AMAZING Veterans United has been every step of the way. My loan specialist Travis Ward and his team went above and beyond and where more than I could ask for in my first home buying experience. As a first time buyer, you could imagine how many questions and concerns I had, and never did I feel Like i was alone in the process. Travis made me feel like I was an absolute priority and anytime I needed him he was readily available, he truly makes it a comfortable experience where you know you have a great team behind you. I can't express how smooth and painless the process was. I kept waiting for the day that things would become difficult but it never happened! It had been a lifelong dream to be a homeowner and thanks to Veterans Unites it became a reality. I highly recommend Veterans United and specifically Travis Ward and his team.




Veterans United Home Loans was OUTSTANDING from day one to closing. They are very knowledgeable, organized, friendly, patient and made me feel that I was special and part of their family. They have great rates and are very efficient. They were my DREAM TEAM that helped me land my DREAM home! Please use this AWESOME company! You won't regret it.

I would highly recommend using Veterans United. Highly professional, reliable, and efficient. Mark and his team made this entire experience great. What a wonderful service to give to us Veterans.

You're next!
Join the ranks of our 200,000+ Proud Veteran Homeowners nationwide.


I am forever grateful to Veterans United. They made my dream of buying a house a reality and I am so happy to be a home owner. Thank you Veterans United, Shane, Julia, and the entire team!!!! You guys are the best.


I thought it was long, but i would not
Go to any one else, i recommend it.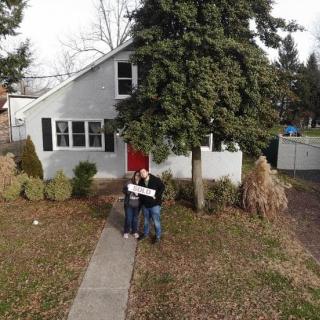 They work well with you to get you set up for the future in your new home. They will walk you through every step of the process and will answer any and all questions you have. I purchased my house after the holidays and before and during the holidays my team of specialist worked hard to make sure I got in my home after the new year!

Veterans United made the home buying process so relieving. They were on top of everything and communicated thoroughly. Terry was great and professional and Brigitte got the job done when it came to paperwork and processing!!! Highly recommend VU! Will be back if I ever go through the home owning process again !


Thank you Nina, my pleasure working with you tho get my home.



You're next!
Join the ranks of our 200,000+ Proud Veteran Homeowners nationwide.

If you're considering a mortgage I feel the only place to apply is Veterans United
The have the knowledge and expertise to make your journey enjoyable.

Easy process. Great experience.



Over my lifetime, as a Certified Public Accountant, I have had many experiences with individuals in the mortgage granting business. Although going through this process was long and tedious, Veterans United Home Mortgage was a very positive experience. The loan specialists that worked my account were very friendly, courteous and respectful during the entire process. I highly recommend them to anyone that has served in the military and is seeking to purchase a home.


I will use Veterans United ever time and refer all my battle buddies to do the same.


My path to ownership of my new home was a smooth one. Christie and Jeff were very helpful.