Second time I've used Veterans United, outstanding service and a great experience!



Would recommend UA to other veterans if I have the chance, for mortgage, realtors and homeowners insurance. Made the whole process easier.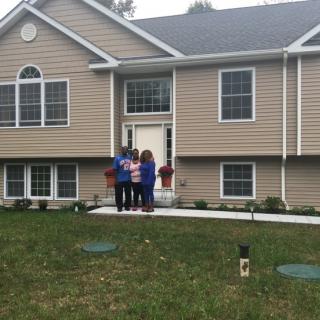 My husband and I had an amazing and awesome experience with our Veteran United Home Loans Team. Mr. Kaplan, Mr. Stephenson, and Mr. Jones expertise assisted our family through our First-Time Home buying process. Mr. Tony Stephenson was always available with his knowledge, reassurance, and patience. I definitely will recommend my family and friends to Mr. Stephenson personally. I will always want him on our Homebuying Teams!



Veterans United was the best thing I ever did! Working with them made the home buying experience actually pleasurable. There are stressors along the way as with anything but the people at VU made it easy to navigate and took A LOT of the stress off of myself and family!! Thank you VU!!



You're next!
Join the ranks of our 200,000+ Proud Veteran Homeowners nationwide.

Veteran's United made home ownership possible in the most painless way possible. There were no surprises and tons of support. The online portal made submitting documentation very easy.



We highly recommend Veterans United especially Mike Wilson if you are looking for a home. He really took care of us.



Veterans United is amazing when it comes to the home buying process and they will do everything to help you out but i think the only reason i feel this way is because of Rachel Bruce.

They work extremely hard for you to close and get you in your new home as quickly as possible.


Cassie March was phenomenal. She worked hard the last few weeks before closing to make sure I closed on my closing date. There was a lot to accomplish and she was right on top of it and always communicating. The underwriter also worked hard to get everything together to close on time.

You're next!
Join the ranks of our 200,000+ Proud Veteran Homeowners nationwide.



Veterans United is top notch for a va loan. They are patient and make things so easy to understand and even if tour credit is not quite where it needs to be they have avenues to help you get there. The resources they have are In My opinion unparalleled To any others. Me and my family are so greatful for Veterans United and we couldn't be happier to be a part of the Veterans United family

Thank You Veterans United, our lives are now complete! :) Cheers. Team Jim & Maki Dwyer

Excellent service! Great people. Thank you so much!