My fellow Vets, if you need someone to help you when you are ready to buy your new home, take it from me, CALL VETERANS UNITED FIRST.


VU far exceeded my expectations and would gladly do business with them again!

It was alot of work but Jerry, Nate and Miles were a great team

You're next!
Join the ranks of our 200,000+ Proud Veteran Homeowners nationwide.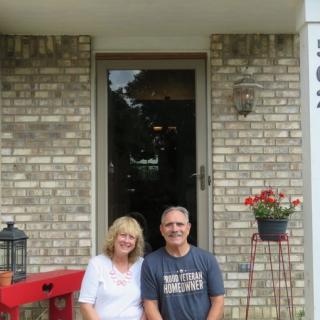 Absolutely would recommend Veterans United to any vet who is trying to decide what lender to use. I would like to take this time to thank Veterans United especially Travis Ward and Desi his assistant for all their assistance in helping me and my wife Beth acquire our new home in Delaware, Ohio. They were with us every step of the way in this process. We were kept updated constantly. Any and every question we had was answered quickly and accurately. I would encourage any veteran that is in the process of buying a home to give very serious consideration to Veterans United. You will not be sorry.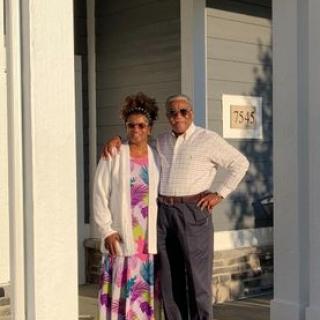 Veterans United cares about veterans and servicing their needs. I would recommend them to my family and friends. Very short and timely process. My wife and I are very pleased with Veterans United. During the process, the whole team did a great job keeping us informed every step of the way. From start to finish, we experienced professionalism and very smooth closing. Thanks, Veterans United for a job well done.

The kid's games were a very nice touch. I also saw through your social media I will be getting a tee shirt and I will be sure to post my pic and wear it with pride. From begins ngbti end a truly awesome experience.


Veterans United got me and my family approved and into our dream home at a great finance rate! It was a long difficult process! But we are finally in our forever home!

My experience was overwhelmingly positive. Veterans United moves through the process at the speed of light. The only issue I have is that by the time my clear to close came through, I did not have the option to buy my rate down to the new lowest rate Veterans United offered (2.25% at the time of my closing). That would have saved us nearly $100/mo and would have been fantastic. But it didn't happen.

As a first-time home buyer, choosing to go with Veterans United for my home loan was a choice I'll never regret. My loan team guided me through the process and allowed me to learn along the way. My wife and I couldn't be happier with the home we purchased! The one thing I will say is that you need to be on top of things. You could rely on the loan team to carry you through the process, but it will likely delay your closing date (the date you officially own the house). If you see something on a form that is wrong, speak up and hold them accountable to change it. If you don't understand where a cost is coming from, be sure to ask. Also, don't be afraid to read the fine print and ask questions!



The most simplistic and user friendly interface to apply and process a loan application that I've ever utilized. The loan team was always there to answer questions or to provide direction when I had concerns. Responses were provided with professionalism, expertise and a genuine care for the applicant! It was such a fantastic and stress free process from pre-approval to contract close!

You're next!
Join the ranks of our 200,000+ Proud Veteran Homeowners nationwide.

I have to also mention Cassie March and Ryan Alder. Ryan got this whole thing going and his attitude and professionalism matched what I had experienced from Mason. Cassie was there for me with every question or concern I had with every document or "to-do". She kept me on track and knew my schedule to help make sure everything stayed on track. She also dealt with my realtor when she could because she knew I was unavailable at the time.
Just a great team! Thank you all!


While other lenders can work VA loans, no one does it better than Veteran's United. This is my second loan with them and the level of professionalism is unmatched. I started down the path with another lender, then promptly switched back to Veteran's United when I realized they could be more helpful and understood the nuances better than my current lender. I highly recommend this organization. Don't trust this process to anyone else.



Highly recommend! Would suggest to many of my friends and family.



Veterans United Team made our mortgage home loan experience extremely comfortable to go through the process.