I am absolutely pleased with my process with Veterans United. Start to finish, the process as a whole was easy, and informative. Being a first time Homeowner, I couldn't ask for better experience.



I would recommend everyone who has worked with us. They were amazing. So happy to have worked with them.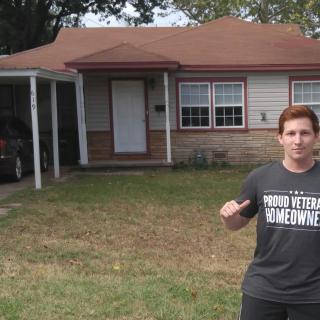 There is no way I could have done this on my own and other loan companies made the process seem daunting and overly complex. With the guidance of my loan officer from Veterans United, I never felt uneasy about what to do next or if I wasn't getting enough information. He made all of the difference for me and I really felt like I was his main priority. My journey was a breeze thanks to him!



Some glitches in the system could be resolved. When I uploaded documents it did not always notify the specialist. The online process I found to be very convenient. I would have liked more notifications when issues came up. And definitely not on the day of closing. A lot of the problems were on the seller side though. Plan at least an extra month for closing. Best not to schedule the movers before everything is cleared. I would recommend Veteran United though since they do specialize in VA loans.



This was our First time buying a house . It's started off ok, but became a nightmare, with the biggest problem of no communication . We would get all of the paper work they needed either that same day, or the next day. So our part was good . It was their problem with no communication between all that was handling except for one person that worked for the underwriters. This person's name is Nate. He was the only one that communicated with me more than the other person did. If he couldn't answer the question he would tell me to get ahold of my loan officer Caleb.. There was so much problems that came up that never should have if only questions were answered. Total nightmare that seemed like it would never end . We were buying this house from our son, which has caused stress and hardship with all party's involved. It was causing problems with him because he was trying to buy another house. They changed our closing date so many times we lost count. All because they could not get things straight on there end. My husbands company kept him close so he would be here but because of the continued changing of the closing date he had to go to work. Then when we finally got a closing date more crap happened with the title company that also became a nightmare. None of this should have ever happened if people would just answer questions, emails , and messages. Fees and closing cost is another thing that is unreal. Here is an example,( my son took out a loan on a home that was a little over Double what our loan was and his closing cost was just a little over half of what ours was.). Explain that one to me.
Response from Veterans United
Samuel, we want to thank you for sharing more about your home buying experience. A member of our Client Advocate team has attempted to reach you to offer continued support. We wish to use your feedback to learn how we may improve should a similar situation develop for a future customer. If you wish to share more information regarding this or any other matter, then please do not hesitate to connect with us.

They know how to help you get thru the process of making that purchase of a home

Buying a home can be a difficult and stressful experience. Just pull the trigger and work with Veterans United Home Loans, they will take a tremendous amount of weight off of your shoulders. I don't believe they know the word no, it's just not in their vocabulary.







You're next!
Join the ranks of our 200,000+ Proud Veteran Homeowners nationwide.






Using Veterans United for this real estate transaction is the one of smartest things I have ever done. I would recommend them to anyone.