I encourage anyone looking for a veterans home loan to choose VETERANS UNITED. They are with you all the way, they help you with any concerns and or questions you may have. They get my five star approval. Thank you so much! VETERANS UNITED, I couldn't be happier.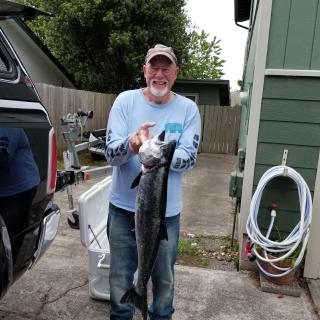 Fantastic company to enjoy the process of buying a home with. Sam Yoo and Ryan Bogart are very personable and understand the stress of buying and its process. Day or night, early or late, they were there to answer even the stupidest questions. Very, very happy with Sam and Ryan, and after several attempts (over 14 months) to buy a home with failure, they stuck with me. Finally.....success. Thank you



CRYSTAL REMMEL Loan Coordinator is the best. She is a great loan coordinator. Crystal helped me and my family through the whole process. She made life easier for us and is very easy to contact, and talk to.


The experience was very positive. I would have had to wait another year or two to save up enough to afford a house, but they made it possible much more quickly than I would have expected. I ended up finding a house that I loved and they made it easy to close.

You're next!
Join the ranks of our 200,000+ Proud Veteran Homeowners nationwide.
Awesome experience


It is always excellent stumbling upon truly professional service. These guys knocked it out of the park!


A great experience.

Veterans United stands above the rest!
They provided a support group that covers all parts of the home buying process.
From providing me with a superb realtor.
To a home insurance that even the title company was impressed with.
To a loan staff that continued to keep me aware of each step along the way.
This was my 8th home that I've purchased in my life time, due to being in the military. Having said that, Veterans United is by far, the absolute best.
Sign Roy Eby, USAF retired

Overall and fantastic experience! We will definitely come to VA united for future home purchases and recommend highly!




30 days start to finished. Very well organized!!! Always available to help through the process.
THANK YOU!

You're next!
Join the ranks of our 200,000+ Proud Veteran Homeowners nationwide.

Best experience! Very helpful and very professional! We are glad we choose Veterans United for our first home purchase!


Wow, I had people who are always looking out for my best interests. Totally awesome VETERANS UNITED.

From the very first day of applying, I was contacted and updated as what was needed to get qualified. Kristy keep me in the loop,
I was surprised how quickly the process to qualified and received the authorization to proceed with " home hunting".
Once we found a home, Alyssa kept me going forward. This process took awhile, "all the paper work" which we expected. The final outcome, homeownership and moving.
I want to say, thank you very much, could not have done without your expertises.

You and the whole staff was amazing to me for all the help they gave us

They kept things moving along and coordinated with the realtor efficiently.