Safe and secure.


Veterans United answered our questions every step of the way and assisted with guiding us through the process. I would highly recommend them and our loan officer was professional and put our interests first.


Excellent company to work with - fast painless processes all the way around!


You're next!
Join the ranks of our 150,000+ Proud Veteran Homeowners nationwide.







Veterans United made the refinancing process simple and straightforward. We always had one point of contact, John Wacker, who was excellent.



You're next!
Join the ranks of our 150,000+ Proud Veteran Homeowners nationwide.

The VA home loan is one of the greatest benefits for Veteran service members. Veterans United knows the VA processes, procedures, and policies inside and out. They will set you up for success and get you into the home of your dreams.


Between Dawn and Susan they were a great help and had alot of patient with everything going on.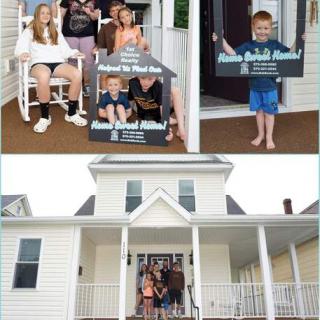 I was told by another company that I was unable to obtain a home loan. I put in a call to Veterans United and asked them to see if they could do anything for me, and less than 3 months later I was moving into my new home! Don't mess around with anyone else, come straight to the pros and get it done!

I used a destination lender last time I purchased a home, this was much more military buyer centered which I really appreciated. Buying during a pandemic was stressful enough but VU and Dereck eased the process. LOVE the app "to do list"!!!

Excellent experience!

Please see statements above.

If you are a veteran or current service member this company is for you. I purchased my home while deployed, and Veterans United made the process simple with their awesome website, and stress free with their amazing staff. I would definitely use them again!!