Thank you Eric and team as well as VU. You guys have always been great to us and we are customers for life. Only improvement opportunity is to send better quality bbq tools!
Thank you again and stay well!!

Veterans United were great throughout the whole process and was very helpful.


The company is fantastic and very friendly. They know how to work with veterans and those who are actively serving. There's no better company to go to in my opinion.

Veterans United made a dream come true



Veterans United was great about educating me on my first Home buying experience and getting me all the resources and information on every step of the process. Doing all of the signing and paperwork also made the process quicker and easier and very organized. I will definitely use Veterans United again if I ever need to find another home!





They sell your loan to a 3rd party company really quick. Then to get two people on the phone that say the same thing is a miracle. God forbid something happens and you have to deal with losing everything, because you will spend a lifetime in phone calls trying to find the right answer. Then when you do, the next time you call the agent won't have a clue what you're talking about.
Response from Veterans United
Shane, Thank you for sharing your honest voice with our team. We want to ensure that selling loans is a very common part of the loan process. In order for us to assist the future and more veterans, we will sell loans out to make room. We want to let you know that your client advocate team is always available to assist you whenever you need it. We would like to thank you for your service and for choosing Veterans United.







Ready to see for yourself?
Experience first-hand why 168,007 homeowners give us a perfect score!
Check My Eligibility →

Everyone was spot on from beginning to end with everything I asked and everything I needed.

I had just recently retired and didn't have all my retirement documents yet. Kelsey and the team at VU still made our dream home happen. I don't believe that any other company would have gone out of their way to make our mortgage possible like VU. THANK YOU!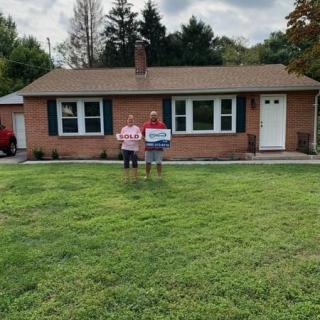 Five stars to Craig Brumfield and his team for helping me fulfill a lifelong dream of being a homeowner. Five stars to the team at Lighthouse for helping me get my credit score up to VA qualifications. With their help, my credit score went from around 608 to 691. I would recommend to anyone who has served for this great nation to let Veterans United be their guide to homeownership.


I can simply say,Thank You

Great experience. Team worked hard to get my loan done in a timely manner. Recommend!

If you're a veteran and looking to buy a home look no further than Veterans United !

This is my 4th mortgage loan. Wondering why I did not use VU sooner. They maintained transparency in the process as well as patience, professionalism, follow up and dedication that excelled past my expectations.
My loan Rep Kayla showed amazing character and a team member that VU should be proud of. She should be used as a role model for others in many ways.The home buying and/or refinancing process in itself is stressful and Kayla was the only non stressful part of the process. She has a way of educating and communicating that melts the stress away and builds trust in her customers.