Todd and team pulled through at the last minute when there were some discrepancies and ensured that my family closed on the house at the appropriate time. This is my second home purchase with Todd's team and I am very happy with all of the hard work that they pulled off.



The whole team was very friendly and responsive. Made the first time buyer experience better than I can have ever imagined 11/10.



Thank you for your patience and, for all of 5he help you gave us.






Web site was very easy to navigate

Ready to see for yourself?
Experience first-hand why 168,028 homeowners give us a perfect score!
Check My Eligibility →


Better than other military financial service institutions so far. Would recommend nice work


Veterans United was a pleasure to work with! They were professional, honest, and courteous! They help keep the loan process on track ensuring we closed on time. They also connected us to other services such as home owners insurance and a knowledgeable agent to help with the home buying process. I would definitely recommend Veterans United to other veterans and their families who are looking to purchase a home.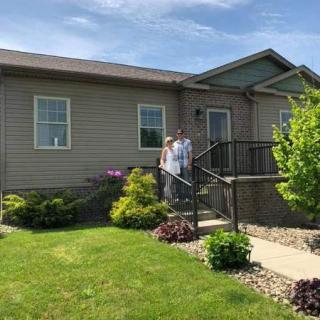 I would recommend Veterans United to anyone. I've been in the military for over 16 years and I know the stigmatism of most Veteran organizations. This one truly is here to help. From the first day I had an inquiry to the last day of my home closing, they were there for anything I needed.





My experience was Very good I would recommend Veteran United To anyone who's looking to buy a home