VU. Great Experience, Great People ! Treated fair !!!!

Excellent service, no way to make it any easier. This was a refinance and took about 5 minutes of my total time in paperwork leading to the close date.





Mike thanks for all your hard, work you have done. A Job Well Done!


You're next!
Join the ranks of our 200,000+ Proud Veteran Homeowners nationwide.


Excellent experience from start to finish

When I read all the other reviews for Veterans United saying that they made the home buying process easy, I didn't believe it. Now I am a believer, Veterans United made the easiest home buying experiences I have ever had. Not to mentioned, the loan team was nothing short of amazing and even sent us thoughtful gifts on our journey to out new home.

As a buyer, the loan process went well until about three days before closing. I was told that a pest inspection was needed on an outbuilding that, in my opinion, should have been completed when the pest inspection was completed on the home (which was done at least two weeks before closing). I was told to get a report and had to call several pest companies before I was able to get it done. Then was told that the information wasn't enough! Because of this, the loan closing was close to being postponed. I contacted a person at Veteran's United to intervene on my behalf. After it was determined that there was enough information, closing went as scheduled. This was very frustrating and upsetting to be told the loan could be postponed after working on getting everything together for at least 3 months! Except for this, I was pleased with Veteran's United overall. Buyers need to go over the VA inspection report very carefully to make sure everything is noted and the proper paperwork is in order at least two weeks before closing!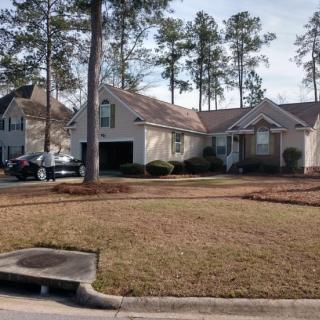 I would like to say if a veteran is out there and may be reading this and follows the instructions, he's doing well. Veterans United will work with you and go over and beyond the call of duty to help in any kind of way to make sure that your loan goes through. I would recommend her anytime. Thank you!






You're next!
Join the ranks of our 200,000+ Proud Veteran Homeowners nationwide.
Fast and efficient process!

The overall process was ok. however, i had to resend or redo alot of paperwork due to some miss communication. There was alot of effort and to get this loan approved .I'm very happy with all the hard work put into making sure everything we needed was taken care of.

The home buying process was seamless with veterans united specialists. Jamie and Eva were phenomenal. Yes I would recommend veterans United. (:


Kelly Stephens was patient over the phone and explained what needed to be done when I did not want to upload my docs online to the Veterans United Home Loan site. She then contacted the attorney's office to request a hard copy of the signed closing docs to be sent to me through the US postal service - that were not provided to me at the day of the May 11, 2020 closing (and really should have been - as was done through my experience with other house closings in the past over my 23-yr, 7 mo. military active and civilian career, I had signed 2 copies at same time - one for me and for the other copy to stay for file of seller personnel)….It was a horrible closing experience through a "pandemic" - that was used by the builder attorney office as an excuse not to have any others attend the closing but office admin. and me, so a thank you here to Kelly! A hard copy was finally received at my new address on June 10.....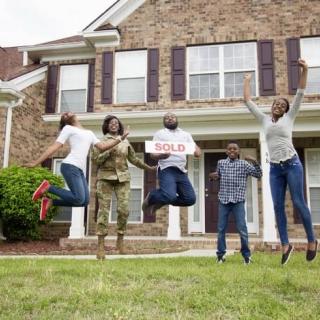 Veterans United has been a pleasure to work with. I am still in awe at how smooth the process has been. Starting from my home loan consultant Mr. Brian Schmidt, who made this process possible to my talented home loan team. This organization is a true blessing. The ability to be able to keep track of the status of your loan online, professionals with military background and knowledge is an added plus.


Veteran United will keep YOU informed above and beyond duty

Would highly recommend VUH to anyone. Thanks again.