DIDN'T THINK IT WOULD BE SO EASY. YOU GUYS ARE GREAT!



Great Job. Thank You

It was a great experience working with Madison and Denise. Kudos to the Veterans United team, you made are home buying experience very pleasant. Will definitely be using VU in the future.

The on-ground agents are great! They are professionals who have you in the front of their minds through-out the whole process. Fully recommend them.Ask for the appraisal as soon as possible. The VA appraisers do not care about your family's needs and there seems to be no accountability measures in place. The appraisers will do the bare minimum for a paycheck because there are no consequences for mediocre work ethic.
Response from Veterans United
Michael, thanks for acknowledging this issue so that we might step in to provide further assistance. While Veterans United does not have direct control over the actions of third-party providers, it is important that we work together to promote resolution for you. A Client Advocate is available for you to learn more information and will be available to speak with you should you wish to get in touch with us.

Veterans United has outstanding customer service and employs top notch specialists. Buying a new home is a stressful experience, but you won't find a better team to guide you on your way. They provided clear communication throughout the process and were always available to answer our questions and address our concerns. My husband and I are so happy we chose Veterans United to help us land our dream home.




I have already recommended VU to several people. This has been one of the best experience I have had working with a large organization and a multi faceted situation. If I ever decide to go back to home hunting VU will be my first call. I highly encourage anyone to look in to VU. Especially first homebuyers who need the professional guidance and wisdom this company has to offer. I will be forever greatful for my agent and loan team for helping me realize and achieve this life goal.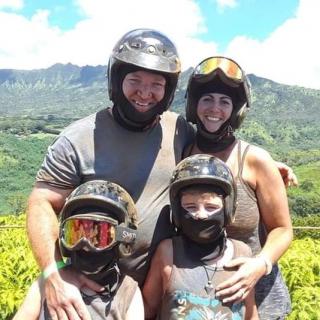 Everyone has been incredibly helpful and polite, and the whole experience went smoother than butter. I was skeptical about the company at first because they asked for some personal information in order to receive a quote, so I naturally gave some bogus answers just to fill in the required slots. Our loan officer called us, and between him and his team, our minds were put at ease. We went from living on a pretend street called "Nunya Business" to closing on our first home. When my husband's orders were put on hold due to SARS-CoV-2, the company was with us every step of the way to make sure we were doing okay. They knew between the limbo with PCS orders and me still working as a nurse, our family was under a bit of stress (as are most others around the world). They sent our family board games to keep us entertained and connected while we were at home as the world went crazy around us. The entire experience has been great, and the team was with us every single step of the way. Veteran's United even supported our decision to get quotes from other lenders as well. After feeling like "just a number" with NFCU, we stuck with Veteran's United because it felt like we were being taken care of like family. If you're on the fence, don't be. Veteran's United is amazing, and we don't regret our decision even for a second!

10/10 would recommend! Amazing staff. Very efficient, great communication! They look out for your best interest! You definitely will not be disappointed.


I would definitely recommend anyone to veteran United


Veterans United is my choice!

Ready to see for yourself?
Experience first-hand why 168,827 homeowners give us a perfect score!
Check My Eligibility →

This process was extremely simple with the digital communications and upload process. I appreciated that documents were encrypted and that we were given step by step guidance. Our loan process was smooth and stress free.



I will not buy another house without using the Veteran's United team. I have already recommended them to several veterans.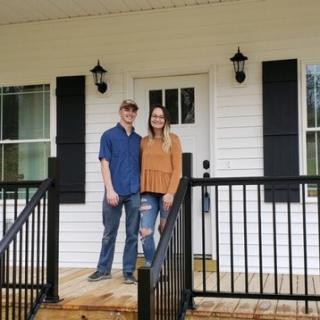 We were so impressed with Veterans United during our home-buying journey. The entire teams was very accommodating and worked diligently to help us close on-time. When bumps did arise, they were very informing and helpful in our ability to understand what was going on and did what they needed to, to make it smooth for us. We will ABSOLUTELY use Veterans United in any future home-buying journeys.


My first home buying experience was extremely easy and I'm very happy with both Cara and Veterans United. I will be referring anyone who is looking to purchase a home.


VU is the place to go if you are trying to get a VA loan!

Great company, process and people. Easy to follow tasks! 2 vets recommended Veterans United to me. So glad I chose them! You will be too.