Can not say enough concerning Wesley and his team. True professionals with a strong caring attitude.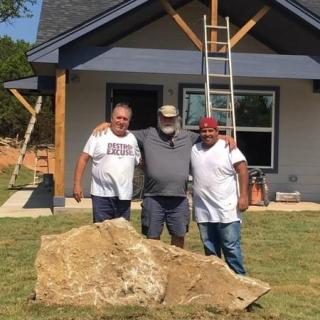 The care and understanding of the men and women at Veterans United provided me with an experience that I can only describe as outstanding and very satisfying. As a veteran, it is a good feeling to know that there really is an organization dedicated to helping me and not just talking about it. Excellent, absolutely excellent.

Clay and the entire team made this process the smoothest I've ever had with a home purchase.They quickly resolved every issue and explained the process very efficiently. So glad I chose United Veteran's Home Loans...I will be sure to recommend.


The entire team was helpful.



You're next!
Join the ranks of our 200,000+ Proud Veteran Homeowners nationwide.
It was a long process. But well worth it! No one could be a rate at 2.75%


Mr. Lance Nilson of [Veterans United Home Loan] was outstanding/excellent. He work with me in great detail, when I had a problem or did not fully understand something with my [VA Loan - Application Documents]. It was many of time, that I wanted to give up or
quit.I had problems with some of the questions, and was overwhelmed. Lance inform me, that he and I will get pass these obstacles to get my [VA Home Loan]. He kept his word and now I receive my [VA Home Loan] in my dream home at 67 years old.I [ALFRED HENDERSON] want to thank [Veterans United home Loans] and Lance Nilson
for making my [Golden Years], the best years to come with a wonderful and beautiful home.From,
Alfred Henderson



Eli and Tim were right on point. They always had enough time for a first time Home Buyer like myself. I always had lots of questions. Don't forget to throw Jacqueline Rodriguez in there also. They were a team.I want to thank them for making it possible for something I thought, I never could achieve come true. I don't know what they think of me asking all those questions all the time but I think the World of them.Thanks Guys, don't forget to relay to Jacqueline alsoSincerely



Would recommend them to family and friends and will use in the future

Outstanding customer service. Would recommend to anyone looking for a VA lender.

You're next!
Join the ranks of our 200,000+ Proud Veteran Homeowners nationwide.




This experience was phenomenal. We found our dream home and Veterans United helped make that happen for us. We really felt like we had a complete team on our side through the entire home-buying process. It was a one-stop-shop for all we needed and more. We could not be happier in our new home. Thanks, Veterans United!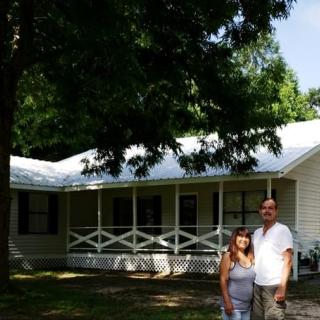 Veterans United will be the anchor - the rock - that maintains your excitement in buying a home. Home buying, to me, was an experience that could have been ripped from the script of Dante's Inferno, somewhere near Limbo. There was so much uncertainty, but Veterans United personnel, like Chad, Ryan, and others which were equally helpful, assured me that the train was on the tracks, and headed in the right direction. Heaping praise on them is nice, but what is truly important is to know that they are highly trained, and very good at their jobs! Trusting them is all that I needed to do in order for the weight of the experience to be lifted from my shoulders, and for joy to be the dominate force.When Veterans United pairs you with a professional, that person is there to serve veterans like like you, me, and in at least one case, their selves. I am currently moving in to my new home, thanks to Veterans United and their team. A special thank you to my realtor, Ceci Bonneckson as well.

Veterans United Home Loans is the way to go!! I went to a local bank for them to tell me that I only qualified for $185,000 and that's with me having to pay off all my credit cards. That wasn't good enough for me and I"m not one to settle. With that being said I decided to go with Veterans United since they were rated #1 for VA Loans. I got pre-approved within 2 hours of applying for way more than the local bank was offering me. After I got my pre- approval I decided to have a house built from scratch. My builders took 10 months (delay with Covid) to complete my home and Veterans United patiently waited by keeping my loan open and active until my home was complete!! I closed last Friday on my loan with NO Issues and I didn't have to pay off all of my credit cards beforehand!!! I hope other Veterans will give this company a chance. They will work with you to ensure you get approved and closed on your Dream Home!!!!


Great team. Great support. Honestly had 3 quotes done before this and the team at united beat them out in support and interest rate would recommend 10/10.

If you are a veteran, Veterans United is by far the BEST company to pursue a home loan or home-refinance package through. I have worked with VU for both, and it never ceases to amaze me what a group of professionals the entire team is! Thank you so much!