Veterans United is the best and most professional of all the home loans I have done in the last 40 years. I would hightly recommend !


The VA loan process is more involved than the traditional home loan. The underwriting phase is especially tedious. However, Veterans United members under the direction of Joe Choi provided assistance and explanations that kept the stress level down to a manageable level. The only real problem was the VA assigned home appraiser and Joe had no leeway in addressing our problem with the appraiser's methodology. Joe gave us great help and insight from start to finish.







You're next!
Join the ranks of our 150,000+ Proud Veteran Homeowners nationwide.
Thank you. We appreciate your work.

Veterans United will walk you through each step of the home buying process. We are so grateful for their guidance toward homeownership. We love our home.

Use Veterans United, no need to shop around and look for a loan team, this is the one to have!!! Best Experience Ever!!!

These benefits are available and all veterans should try to use them if needed. You deserve them! Veterans United is a great to work with.

Best experience i had in real estate
Take care of everything we needed
Quick response to help with our loan

I highly recommend Veterans United Home Loans to anyone. Their service is superior to anyone I've ever dealt with, they make you feel at ease and are with you every step of the way.

I would recommend Veterans United to any potential Veterans homebuyers. I give Veterans United a 10 out of 10!!!!!

Best team of professionals to open and close a loan efficiently.


Thank you all so much. I will recommend you all to other veterans

You're next!
Join the ranks of our 150,000+ Proud Veteran Homeowners nationwide.
I'm recommending to all my fellow veterans and friends to support veterans united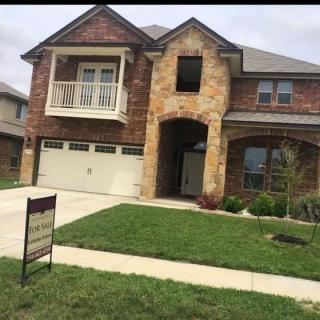 The experience we have with Veterans United was a very positive one! The process was easy and the loan team was very awesome to work with. They really know the ins and out of the VA loan process. The online process was a breeze when submitting requirements. Our loan team keep us in the loop the whole time. It was actually a breeze and less stressful than what I expected. I recommend veterans united to everyone!