When I purchase my next home I know exactly where I'm going! 20/10 will do this again!

Would enthusiastically recommend.


Highly recommend. Amazing experience all around. Thank you for helping me get my forever home!!!!!


LIZ and Alex are definitely the A team... with Liz as Real Estate and Alex as Loan Officer, your home buying will be so smooth and within timely manner...


My experience was wonderful, I would definitely recommend. Thank you for making it so easy.


VA loan is a great opportunity for us as veterans. But the agents were amazing.
Their expertise and professionalism are great asset to make this process easy for us.

You're next!
Join the ranks of our 150,000+ Proud Veteran Homeowners nationwide.


The overall experience was great and I would recommend others to Veterans United.
As a customer if you have all your documentation and provide it when required it will be a smooth process.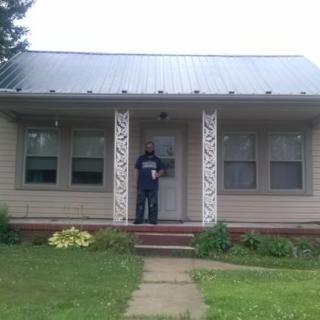 Be prepared for a lot of steps... and remember to be patient. A lot of things about the process may not make sense, but once you reach the end you'll be able to see what those were about. Check your email often - throughout the day - and respond to things from them as quickly as you can to help keep everything running as smoothly as possible.Don't go crazy buying stuff for the new house until AFTER you've closed and gotten everything connected, hooked up and paid for - the power, water, etc. Remember, things can fall through on you until after everything is signed at closing.



Veterans United by far was the best lender I have ever used. As I sit in my new home i know i could not have done it with out them. Thanks guys and cheers.
Tony


This is my first home and I am very pleased and happy. This is by far the best mortgage company team, would recommend to anyone looking for a home.

You're next!
Join the ranks of our 150,000+ Proud Veteran Homeowners nationwide.
I have appreciated every person I've worked with. It was a smooth process and I have no complaints! Everything was explained and each team member did their best to help me through the home buying process. Would definitely recommend!

If you're looking to buy a home this is the place to start....good luck





Veterans United was easy to work with and helped us feel like we really mattered. Every person we spoke with throughout the process were professional and friendly. We felt like our team was looking out for us and making sure they could help us through this process.

The loan team I had as well as the real estate agent that Veterans United put me in contact with made the home buying process less stressful and very easy.