I hear stories about people getting little gifts for first time buyers but we didn't get any of that it was just a weird end process just expected different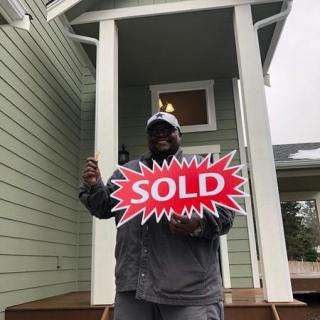 My home buying experience was not as stressful as many warned me about. I worked with Leah Maloney and she along with her team were awesome! I really love the portal app which made sending and receiving information and documents very smooth. Being a first time buyer, Leah answered my questions and helped me to breathe easy during the process. The portal works, so when asked to fill out, sign or review any documents, the faster you comply the sooner you will be at signing. I put in an offer for the home I wanted the first part of December 2018 and by February 2019, I was closing on my first brand new home! Thank you Veterans United!






You're next!
Join the ranks of our 150,000+ Proud Veteran Homeowners nationwide.




Melissa Quinones also did great work and deserves credit for making my loan process run so smoothly. It was a pleasure working with her and John.




I want to thanks the veterans United for the help. N. 1 and the best


You're next!
Join the ranks of our 150,000+ Proud Veteran Homeowners nationwide.

With the ability to electronically sign and scan documents, and with a host of wonderful and knowledgeable specialists, getting my loan and then refinancing has been the easiest and most stress free interaction I've ever had where I've ended up with massive amounts of debt... and a house. But seriously, I never thought that buying a home was going to be as easy as it was. Veterans United is hands down the way to go if you're a veteran looking to buy a home.


Any Veteran needing your buy a home needs to look at this group. It's a life changer.

I will definitely recommend Veterans United as well as Kedric Busch.


Was the upmost professional, great to work with