I can't thank Veterans United enough for everything they did for my family I. It felt as though I was back in service, they took care of me through every step of the way and most of all, they had my six. They got me into the home of my dreams and I will always be thankful to them for that. Thank God that there's still people out there that care about this nations veterans, it means a lot to me and I felt a part of a team again. I'm a proud home owner now, and even when I say that to myself, it feels surreal, thanks Veterans United!



The entire team was outstanding from start to finish. Helped out on things they didn't have to but knew how important this house was to my family! These are people worth doing business with.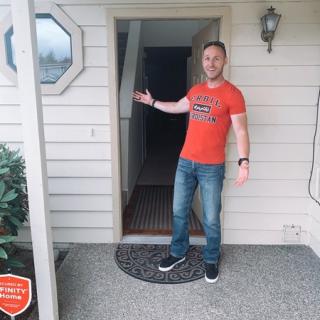 I will be recommending Devon and Zac from Veterans United to any friend/family who are looking to buy a home. I will be recommending Katie to assist anyone with looking for a new home to live in. They're all great and made this process as smooth and easy as possibly could. I wouldn't be in my new home without them.



Fantastic experience from a fantastic organization

Easy to work with staff and quick responses to any issues that came up.


You're next!
Join the ranks of our 200,000+ Proud Veteran Homeowners nationwide.

The underwriters was too picky.

The Veterans United team provided outstanding service. I will most definitely recommend to fellow service members.

Over all. Very happy.

The experience that I had was a good experience from the beginning to the in I was anxious and nervous but I was assured that they would take care of me and any questions and concerns I had to just email or call they will be there to answer.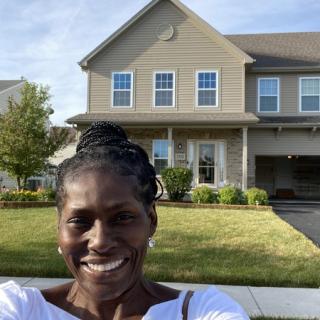 I totally recommend all veterans to Veterans United. I found out that if I sale my house and another veteran buys it, they will reap the same APR as me.That is awesome. Ryan, and the entire staff wes so knowledgeable, kind and helpful to starting my new journey to a beautiful home and family Oriented neighborhood. I am so blessed to have worked with Ryan. We met on via internet and GOD knew he was the one to work with.Thank you Ryan Stoll with the most generosity and gratitude.

Under very hard circumstances they got it approved.

If you are a Vet and you have the opportunity of using the VA Homebuyer benefits use Veterans United ask for Chance Mullins. Take it from a die hard Infantry straight grunt who been in the shhhh. So I am not lying to you or blowing smoke up your , well if you a vet you know how it go.



The home buying process was awesome with Veterans United! The team they assigned to me was amazing! Thank you Veterans United!

You're next!
Join the ranks of our 200,000+ Proud Veteran Homeowners nationwide.

This company is the best without all the hoops to jump through. Veterans supporting Veterans

I am so grateful to my team that Veterans United assigned time me Steve Kincheloe, Justin Menard, and Codi King. They did a tremendous job in securing my loan and it's processing in almost record time of 30 days, they understood my situation and worked hard to make sure I was in my home in record time. Sincere thanks to my team and everyone at VU that helped us in finding our forever home.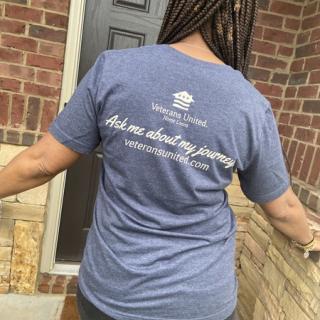 The moving team prepared me for my utilities & entertainment. They were always pleasant to talk with. I recommend you use their services. Jess was so amazing to work with.She answered all my questions from the beginning to the end no matter what the question was. I really enjoyed the video Jess sent me letting me know I have the final approval & clear to close. It was nice seeing a live face. lol! The team assisted me as well. They were all amazing! I didn't think I qualified but I had nothing but positive results. I will always recommend VU to all my fellow veterans interested in buying a home.

This was such a painless process. Veterans United has such a great team or motivated individuals that are there to help and know what they're doing.


It was a very pleasant experience with people who are evidently good at what they do. No wasted time. No wasted effort. Very pleased!

Great teamwork closed in less than thirty days

Overall I had a phenomenal experience with mike and his team, I am so glad I clicked on the ad while viewing potential future homes, Thanks again Veterans United