We have bought two houses previously, and this experience was the worst. The lack of competence from the loan team was unbelievable. There is no way I would recommend Veterans United Home Loans to anyone.
Response from Veterans United
Bradley, thank you for taking the time out of your day to share this information. It is our goal to provide expert and reliable communication through a dedicated Loan Specialist. We would like to learn more about your experience and find out what may have prevented the process from getting off track. A member of our Client Advocate team is available to you for help improving our service for future customers.
I couldn't have been happier with the process of buying a home as a first time buyer. My loan officer Joshua went above and beyond in assisting me on what ever questions I had. I wouldn't have been able to buy my home without the help of the entire team. Thank you!



Asli made my first buying experience a breeze! She constantly kept me engaged on what was going on throughout the process. She worked meticulously to help me secure my loan in the quickest way and helped me close in a very quick and timely manner! I am very pleased with her service and dependability, I will be sending many friends and veterans her way. Thank you Asli my family appreciates you!

I would recommend to any veteran who needs to buy a home fantastic people who want to give back to those who have given to them

Quick closing, very personable staff!!!


They really do have exceptional team spirit and coordination.


I would go with a local mortgage company. You will be able to come and go to receive info , and get things moving faster.
Response from Veterans United
Thank you for being honest with us about the conclusion of your loan process, Francis. We learn the most when we listen to our clients, and we hope to learn even more from you soon. Our Client Advocate team is available to talk about what may have created confusion for you near the end. It is our goal to use your feedback to improve the service for folks down the road.
Easy and efficient process



Exceeded every expectation for service, process, and speed. Thank you VU!

I had a great stress free experience buying this home. Ginny was super helpful to my realtor and myself. She knew every answer we had and was always happy
Thank you so much




You're next!
Join the ranks of our 200,000+ Proud Veteran Homeowners nationwide.




I will absolutely use Veterans United for future home purchases.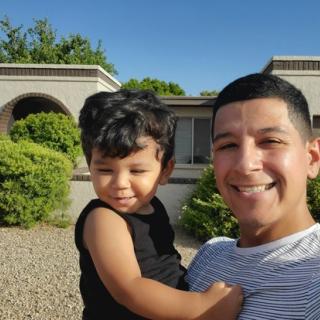 The name says it all - Veterans United - they are truly united into helping achieve their goal in buying you a house. It was my first time buying a home, and only issue I had was from a outside third party and VU was able to assist with that. I'm happy with the advice and assistance they have given me.


Everyone on the team was great to work with, I had no issues and they were there with me every step of the way. I really appreciate all their hard work!

My experience with VU was exceptional and easy.

Real estate is a 7-day-a-week operation. Your agents should be available every day of the week. And they should forecast timelines to help manage expectations. If there's a holiday weekend coming up, lean into it and provide some info on the plan. Especially if a closing date is set for the first day after a holiday. Supervise less experienced agents and provide some assurances to clients/customers that someone is indeed providing oversight.
Response from Veterans United
Nicole, Thank you for letting us know your feelings on your recent loan experience. We try to set proper expectations with our teams when it comes to informing our clients when they will be in and out of the office to keep the line of communication open for all parties. If you would like to share more please do not hesitate to reach out to our client advocate team. Thank you again for choosing Veterans United.
Joel was very helpful and was quick to respond when I emailed questions.