I used Veterans United because they're passionate about what they do, they deliver results with integrity, and they enhance lives of people like me every day. More than that, they're a company that looks after their own, and they mean a whole lot to a very big community. VUHL really seems like the genuine article, and after going through the home buying experience as both a borrower and an employee, I 100% recommend them to any veteran looking to purchase or refinance a home in the United States.



As first time home buyers my husband and I were clueless on the process and what to expect. Matt was there through it all. Answered even the smallest questions. He was very easy to contact and made the process painless and exciting!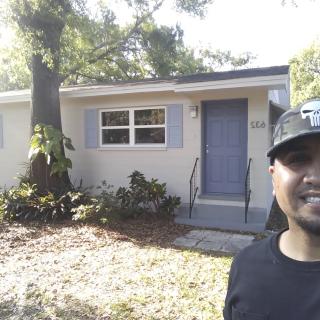 My experience with Veterans United was a great experience. Travis Ward was great to work with. Travis always answered my questions always kept me informed and up to date. I have nothing negative to say about my experience with Veterans United. It was smooth stress free and great learning experience on the home buying process.. Thank You Veterans United





I couldn't be happier with how everything went down!

You're next!
Join the ranks of our 200,000+ Proud Veteran Homeowners nationwide.

All persons that are associated with VU are good people and were helpful in making the purchase of my new home possible. Thanks very much!




I want to thank Joe's whole team for what you guys did for me and my family!!! Made this experience super easy & fun .... a team like this is what you want Representing your cooperation great job great team very experience thank you so much for everything you did


Thank you to Veterans United and JB for helping us get into our forever home! Throughout the process Veterans United and JB were there to answer all our questions and concerns, and we had quite a few! Regardless of the nature of the question - whether it was minimal or a major timeline impacting item - JB was always pleasant and a joy to work with, and always provided us the answers we needed. Although this home is to be our forever home - and we don't expect to be back in the market - I can honestly say we'd love to work with the Veterans United team again. Veterans United will be the first people we call if we wind up in the market for a home or more property in the future!



You're next!
Join the ranks of our 200,000+ Proud Veteran Homeowners nationwide.

Veteran's United was outstanding. Working with their team was super easy and not stressful at ALL! Would HIGHLY recommend using them for all of your home loan needs! Thank you all so much!

A step by step guided process that works for you.


Veterans United was professional and operated in a timely matter. They answered any questions I had and made the process smooth from start to finish. Thank you!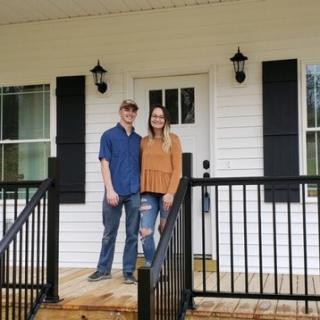 We were so impressed with Veterans United during our home-buying journey. The entire teams was very accommodating and worked diligently to help us close on-time. When bumps did arise, they were very informing and helpful in our ability to understand what was going on and did what they needed to, to make it smooth for us. We will ABSOLUTELY use Veterans United in any future home-buying journeys.

Please ensure you have the correct tax information so there are no surprises on closing day.

During my home buying experience veterans United was responsive, easy, and very good to work with. While other parties in our home buying process were having nothing but problems with their lender we were never worried about any roadblocks due to Dorothy Willy and her team at veterans United. I highly recommend Them to any one looking out there!