I was pleased with my experience with Veterans United. They helped me along the way through escrow and was there to answer my questions when needed.

Veterans United is top notch. This is my second home purchase and it was easy. The entire team was helpful and made the process hassle free.

Excellent experience and process.


The Veterans United team was verr easy to work with. They were very proactive working with my realtor to move the transaction forward and were very responsive to all my questions. Very professional, knowledgeable and friendly!




You're next!
Join the ranks of our 200,000+ Proud Veteran Homeowners nationwide.









This is my second experience in shopping for a home and looking back, this experience was the most streamlined. At first I found it a little tedious with all the information that was asked of me that I didn't experience the first time but I now realize that times have changed and it was Veteran's United mission to make sure that I was protected. At some point I intend to do a refinance and I will see what Veterans United can do there. Overall, I'm very happy with my new home. I couldn't have done it without Veterans United!

You're next!
Join the ranks of our 200,000+ Proud Veteran Homeowners nationwide.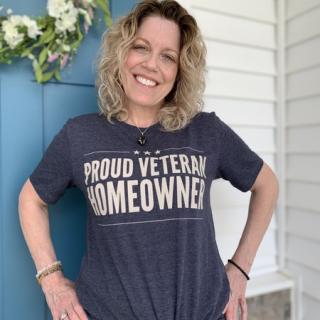 Buying your first home is stressful. From the minute I called Veterans United home loans they made me feel at ease. Their team goes above and beyond to help you not only finace your home, but they help find the best real estate agent to help you find the home of your dreams. Their whole team took the time to explain everything regarding my VA loan to me. To all my fellow Veterans who are in the process of buying a home, or refinancing a home I highly suggest you call Veterans United home loans. I had a great experience with them and you will too.


Very good staff, informative, keep you updated, was happy with whole process.