Don't even bother with the other lenders. Working with Veterans United is like working with friends and family. They made me feel that I am their priority and that they do care. The support I got was beyond outstanding and I can't praise the team enough.

I would highly recommend Veterans United. Their friendly and comprehensive service has all but eliminated, the stress of purchasing a home.

They are amazing. Great rates and easy to work with.






Ready to see for yourself?
Experience first-hand why 168,824 homeowners give us a perfect score!
Check My Eligibility →
As first time home buyers, buying virtually made us nervous but our team really helped us through it and it was as easy of a process as it could be.



They were great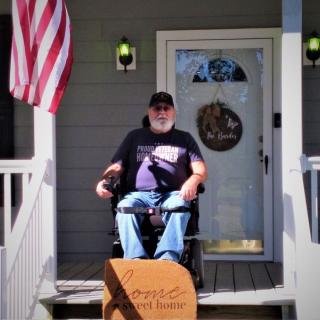 This is a wonderful organization and would give it a 10. Will recommend it to everyone we know who needs help. Give Veterans United a call and let their team help you through an easy transition of buying your new home. My team was awesome, they help us dot all of our "i" and cross all of our "t" which made it very easy for my wife and me. Great shout to Mike Patzius and his team.



Thanks to Crystaline and Kelsey.


By the thought of buying a house for the first time, my wife and I were extremely daunted. With patience and guidance from Joe Choi and his team, the closing process is effortless. Also, I was told by the broker that this was the smoothest transaction for her too. Thank you for everything Joe Choi and his team did in for us to get our first house. It was a great experience. If I could give it more stars, I would.



This was the second time I bought a house and first time I used veterans united. Buying a house is very stressful process by itself. My experience with veterans united wasn't good at all.
Response from Veterans United
We understand how the home buying process can get stressful. While we cannot change the experience you had we want to ensure that no other Veterans have this same experience in the future. We strive to have all of our loans to have a great communication relationship with your loan specialist. We thank you for your service and for choosing Veterans United.

I definitely recommend Veterans United for either your first or second VA loan. The majority of the loan agencies don't even know that we as services member can apply and obtain a second VA loan. Thanks to Veterans United I got my second VA loan approved before my PCS date.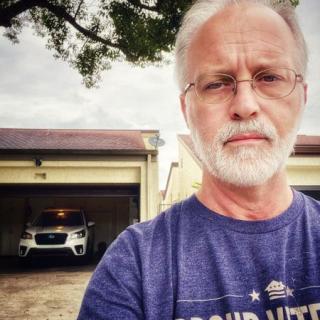 Over and above what I expected. All professional, respectful, and very efficient. A very smooth process from preapproval to closing. Major props to Brian Flanagan and the team at VU. The entire process was smooth and well-executed. I had my pre-approval the same day I found a home I was interested in. Everything was coordinated and went all the way to closing in 30 days.


You know, I had some doubts about working with a VA loan. I am happy to report that this has been a great and seamless experience. The agents and lenders really do work hard to get you approved. There are times it may seem like a lot is being asked of you, but be patient it will all turn out in the end. Thank you for this experience VA!



We could not have been happier with our experience at Veterans United. Our home closed 9 days early and the rate we received could not be beats. Thank you Veterans United.