Great company, I would do business with them again 10x over.

The whole process from beginning to end was so easy. We had a great team backing us up every step of the way. From applying for the mortgage, to getting the keys to our new home, it took less than 2 months... all during the pandemic! I highly recommend Veterans United!









You're next!
Join the ranks of our 150,000+ Proud Veteran Homeowners nationwide.
Mary and Tim are awesome to work with and made the entire home buying process easy and stress free!

If your hesitating don't they make the process easy and are always willing to help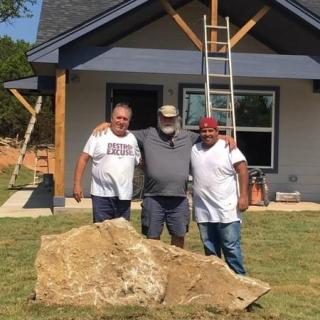 The care and understanding of the men and women at Veterans United provided me with an experience that I can only describe as outstanding and very satisfying. As a veteran, it is a good feeling to know that there really is an organization dedicated to helping me and not just talking about it. Excellent, absolutely excellent.


i highly recommend vu they make the home buying process very easy thank you one and all


I really enjoyed the company start to finish. But towards the closure time if I had questions there wasn't anyone available to answer them. I would call and leave messages but get no calls back. Everything else was incredibly smooth and being a first time home buyer it was an amazing experience. I would strongly recommend them to others


You're next!
Join the ranks of our 150,000+ Proud Veteran Homeowners nationwide.




Jose, Shelby and the Veterans United team we're amazing. I also want to thank the Light house representative Morgan for assisting with my credit. These individuals are the true meaning of caring for the veterans that serve. They helped me ever step of the way with no blind spots in the process. Great team and I appreciate the assistance and patience from start to finish.

Starting the home buying process from overseas was a challenge! Veterans United's Chris Primmer and team were a pleasure to work with. From the first phone call, Chris answered our questions, responded quickly, and maintained contact with us through every part of the home buying process. Every team member was patient with us and fully explained every document, dollar, and prepared us for the next step. We love our new home and it was all possible with the Veterans United team!





Overall wonderful experience!