I am really upset with the whole situation.My husband served 22 years for our country and for us get treated the way we did.
Response from Veterans United
Robert, We appreciate your comments immensely, and we know how the loan process can be stressful and maybe confusing at times. We would like to open the door to our Client Advocate team. We are always available to listen and see where we can help even at post-closing. Thank you for your service and thank you for choosing Veterans United.



Overall wouldnt have wanted any other company's help with this process.


I had heard a lot of horror stories about the home buying experience prior to me deciding to endeavor upon that path, but I can truly say that United Home Loans provided me with the absolute best experience one could possibly ask or hope for.


You're next!
Join the ranks of our 200,000+ Proud Veteran Homeowners nationwide.
Veterans United is a very good Company determined to achieve a very pleasant experience for all of our Veterans and make their dream home become a reality. Thank you Veterans United for all you did for my family.


Very professional company.


Veterans United response to my loan application was immediate. The support thru the process helped me overcome roadblocks on my way to my family's dream home.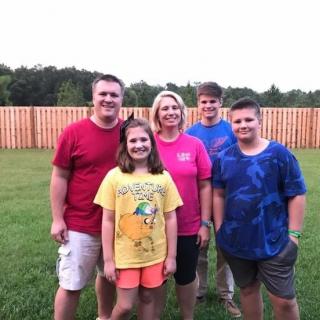 I want to give a big shout out to Veterans United and say thank you! You made our family dream come true and made it a reality. In May we started the buying process with a local lender and a few weeks into the process I found out that he was not very familiar with the Va loan process. So I decided to go with Veterans United and boy I'm glad I did. We started the process on June 16th and we closed on July 14th. I had a few obstacles to overcome and the other lender I started with made it look like a very long process but Veterans United took my concerns, listen to me and made the process go smooth. I was a first time home buyer and I had no idea what to expect but Veterans United helped make the America dream come true and now I'm a proud homeowner and boy that sure has a nice ring to it. :) Jon, Ashton and the entire team was wonderful throughout the entire process and again words can't express my thanks and I close this post out by saying keep up the great work. Thank you from the Watts Family.

Veterans United is a company I highly recommend if your using your VA home loan...they helped this old VET and I am forever greatful.

Easier to deal with and far more responsive than the other lenders out there. A great experience.

Dear veterans if you are interested in purchasing a home you need to contact Veterans United Home Loans and I'm sure you want be disappointed.


Outstanding customer service

You're next!
Join the ranks of our 200,000+ Proud Veteran Homeowners nationwide.



Veterans United makes you feel like family.




This is my second home purchased using my VA loan benefit. The first time I purchased using another company, it felt like I was back in the military, "hurry up and wait, that is just the process." With Veterans United, the process was seamless, information was clear, explained thoroughly, and the timeline they set was met as promised.Their team of professionals work hard for you and pair you with a motivated realtor who is able to help you find the home perfect for you. If I could describe Veteran's United in one phrase, it is simply Best In Class, deserving of a 5 star rating for integrity, professionalism, and service. Outstanding job Veteran's United.

Verteran United is definitely for the veteran or the person buying the house! All you have to do is read and sign the documents everything is prepared on their end! They really do the Work for you !!! Simply Awesome