I was happy with the whole process.



You're next!
Join the ranks of our 200,000+ Proud Veteran Homeowners nationwide.










Overall, the process was easy. There were some paperwork bumps toward the end, which is normal. I would recommend Veteran's Home Loans. Very responsive and professional.


No thanks. Just try to expedite the loan process more efficiently so this will not occur for others trying to finance or refinance a loan with Veterans United.
Response from Veterans United
Johnnie, thank you for your honest feedback on your recent loan experience. We know that some times the process can be long at times and that it may be stressful. We want to assure you that all of our teams set the best expectations to help expedite the process as best as we can. We are held to government and VA standards to assure our clients are receiving fair and law-abiding loans. We want to thank you again for your service and thank you for choosing Veterans United.
Only thing I displease with was title company and their policy of only accepting wire fund. That was not only inconvenient due to COVID-19 but it cost an additional $30 out of my money to send my money to them. I would recommend the title company try other ways to Receive money.

Thirty-six days ago I found a house I wanted to make my forever home and it happened thanks to Veterans United. There was one delay getting a document on a rental property I have in another state but we worked it out within 24 hours and I was cleared to close. The sellers wanted to move closing date up by two weeks and Veterans United made it happen. 36 days from the day I viewed the home to closing thanks to the Veterans United team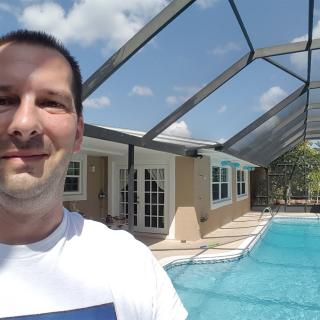 Please send my deepest gratitude to Holly for her work on my mortgage. She was so easy going, informative, accessible and calming during this stressful and crazy time in my life. I have never had such an easy mortgage process. It was actually more difficult finding "that" house than it was dealing with the financial side of it.

Being a first-time home buyer, Veterans United stood ready to answer any and all questions I had. The experience was so positive, that I'm already looking forward to buying my next home with them. Thanks to Veterans United, my new home is a happy beginning to the next chapter in my life.



Veterans United lives up to their name. You will feel supported every step of the way. Nathan Jackson and his team were always quick to respond to questions, and had really clear explanations. At no time is anyone trying to nickel and dime - my title company told me it was the lowest interest rate they had seen. Just an unbelievably great experience that I think every one of my brothers and sisters who served deserve to enjoy.