As a first time home buyer and being out of state (4,400 miles away) it was extremely easy to finance our new home with Veterans United. Highly recommend using them!




I am a happy homeowner! I wanted to move closer to my family and Nathan Jackson made it possible. I have the home of my dreams. I would like to thank Nathan Jackson and his highly trained underwriters for making it all happen. Without a doubt I would highly recommend Veterans United Home Loans.

Some things were done at the last minute which pushed back my closing date


As a first time Homeowner, the experience with Veterans United Home Loans was nothing short of Amazing!! From Application to Closing (and beyond), my Loan Specialist (John Wacker) was there for me throughout the ENTIRE Process!! He is simply AMAZING!! John's kindhearted nature and enthusiasm is something that I will never forget. I am truly grateful and Blessed to have had him by my side during this very special time in my life. Veterans United is OUTSTANDING and I would recommend their Services to EVERYONE!!


You're next!
Join the ranks of our 200,000+ Proud Veteran Homeowners nationwide.
I do not appreciate receiving calls and emails at the same exact time of the day. I also would've preferred most communications by email and then let me call back on my time.

Veterans United did a great job. Everything is done online. The website is very user friendly. The key is to work with your loan officer and make sure your "to do" list is updated daily. Their will be a lot of documentation that needs to be uploaded and some items may need a explanation. It can be frustrating, however your Veterans United loan specialist is their to help. I would suggest to contact Veterans United and get prequalified so a lot of your documentation will already be done before you find that house.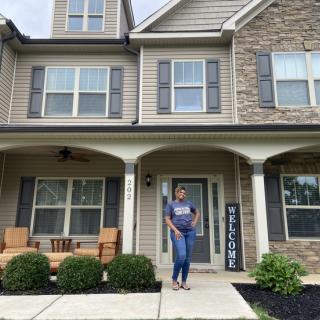 First I want to say Eli was amazing. This was by far the easiest loan process I have ever seen. He stayed in constant communication with me and made sure I understood everything from the pre approval until the closing...which only took 27 days by the way. We actually closed 3 days early. I couldn't have asked for a better person or company to help me purchase my first home. I would highly recommend all the people at Veterans's United. If by any chance you happen to get Eli I promise you won't be disappointed. Thank you so much for making my home buying process a smooth one.

All I can say to any Veteran who's thinking about buying a home to stop by the nearest Veterans United Home Loan office because they will be treated right . Veterans United staff has no respect of person they will go above and beyond to get you approved .





You're next!
Join the ranks of our 200,000+ Proud Veteran Homeowners nationwide.
Veterans United is very knowledgeable of the Military and service member needs. They do there best to make the experience personal and meaningful.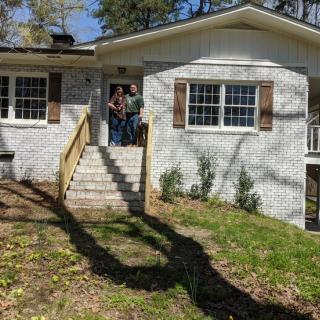 Craig Anderson was absolutely phenomenal! We've already suggested him to three of our friends that's going to be looking for homes in the next year or two. Our realtor is very hard to impress and she was blown away by the dedication Craig had as well. Life is stressful enough as a disabled veteran, Craig took away so much stress from my wife and myself through this process. If there was a way to recommend him for employee of the year we would!



Quick, responsive and puts the customer first. Will use them again. Tom and Corey are awesome!


Most qualified