Outstanding team! Proactive, professional, and responsive. They saved us money and got us a great deal on our home. We are so grateful to you all!





You will not regret going with Veterans United. They will fight to get you every benefit you can possibly earn and you will not find a team that can provide more service nor better customer service. They won't leave your side every step of the way.



I wholeheartedly recommend Veterans United Home Loans for any home owning needs. I had the best experience with working with Ms. Young and Ms. Booth. They want above and beyond with me on every step of the buying process.

Overall great experience.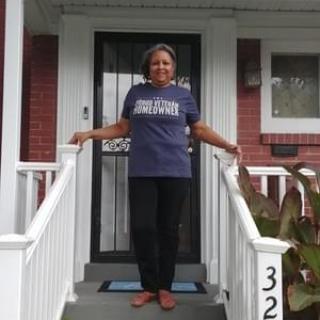 This has been such a great experience. I am 56yr old and never saw myself as a homeowner, Veterans United helped me to make a dream come true. This entire team took very good care of me and helped me understand exactly where I was in the process at all times. Their portal online is user friendly, therefore every time I had something on my to-do list, I would get an email. I highly recommend using Veterans United for your home buying needs.






You're next!
Join the ranks of our 200,000+ Proud Veteran Homeowners nationwide.
I highly recommend Veterans United Home Loans. They walked me through each step of the home buying process and made me feel like family. I had no concerns with my loan as I knew about each document needed through the loan portal and if I had a question - I had ongoing access to my own loan team!

I would absolutely recommend Veterans United to anyone! Especially if Marty Gaddie is their loan officer! I had the easiest and best first time home buying experience.







This was by far the fastest and easiest home buying process I have ever had.