I miss two closing dates because of you all, then you charged me $28.00 a day for something you didn't do, the same information you had at that time you approve the loan with the same information, will I tell my friends and family about you you better believe I will!
Response from Veterans United
Calvin, thank you for taking the time out of your day to share this information. It is our goal to provide expert and reliable communication through a dedicated Loan Specialist. We would like to learn more about your experience. A member of our Client Advocate team is available to you for help improving our service for future customers. We want to thank you for your service and for choosing Veterans United.

I am so thankful for Veterans United. I can't say enough how wonderful the experience was working with them. They made our dream of becoming home owners come true. They went above and beyond in taking the stress out of the home buying process. Thank you Veterans United.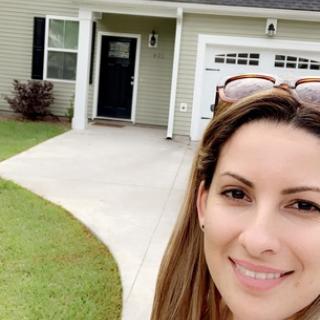 Is my first time buying a home. People used to tell me it was A very hard and difficult process. It wasn't for me. The staff made sure everything was squared away and just like that I am a home owner. I'm so happy and satisfied with their dedication a professionalism since day one. Thanks to me my dream came true. Ms. Caitlyn Smith she was outstanding. Always making sure I had the right information. She was always answering my emails in a timely manner. Communication was excellent.





Even during these COVID times where communication seems to be lacking and moving while in the military is very difficult Veterans United made everything simple. Throughout the entire process communication was constant and being a first time home buyer their patience is unrivaled. My assigned team were giving me classes daily and teaching me what to look for. They also matched me with a real estate who is still helping with getting my house together after closing. They take care of veterans I highly recommend.

You're next!
Join the ranks of our 200,000+ Proud Veteran Homeowners nationwide.










You're next!
Join the ranks of our 200,000+ Proud Veteran Homeowners nationwide.
My experience with Veterans United is something I will treasure. Veteran United will take care of your family as if they were taking care of their own family members.


I would use Veterans United 10 out of 10 times when getting a VA home loan. The entire experience was made less stressful due to the hard work of the staff.

Outstanding service, the BEST in Customer Satisfaction and is genuinely concerned about the customers he serves. He was always available to answer or address my questions and concerns, and many times, would contact me almost immediately, either by text, email or phone call. A MOST POSTIVE EXPEREINCE!

Veterans United treated me wonderfully. I would definitely seek them in the future again if need be.




Simply a great experience from a team of professionals!!

Mark and his team are very knowledgeable and informative, always professional.