Great experience.

Did a great job in assisting me through out the process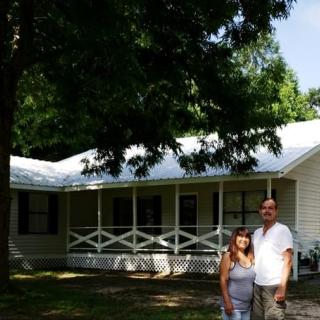 Veterans United will be the anchor - the rock - that maintains your excitement in buying a home. Home buying, to me, was an experience that could have been ripped from the script of Dante's Inferno, somewhere near Limbo. There was so much uncertainty, but Veterans United personnel, like Chad, Ryan, and others which were equally helpful, assured me that the train was on the tracks, and headed in the right direction. Heaping praise on them is nice, but what is truly important is to know that they are highly trained, and very good at their jobs! Trusting them is all that I needed to do in order for the weight of the experience to be lifted from my shoulders, and for joy to be the dominate force.When Veterans United pairs you with a professional, that person is there to serve veterans like like you, me, and in at least one case, their selves. I am currently moving in to my new home, thanks to Veterans United and their team. A special thank you to my realtor, Ceci Bonneckson as well.


Walked into home with no AC. Had to do immediate repairs. This was a really bad first home buying experience. Make sure to get a good home inspector. Things that they claimed were fixed like reversing the hot and cold lines in the kitchen sink weren't fixed.



For this being my first buying experience, the team assigned to me from start to finish were very outstanding and easy to work with. Thank you Veterans United Team for all your help.

You're next!
Join the ranks of our 200,000+ Proud Veteran Homeowners nationwide.




I hope everyone uses Veterans United. If they are lucky enough to get Joel and his team, I know veterans United would put every other lender out of business. Thank you!

Your company has earned customers for life. Thank you.




Thank you Veterans United Home Loans. Thank you Cooper and your team. We achieved our dream of owning a home, and we all did it together!

You're next!
Join the ranks of our 200,000+ Proud Veteran Homeowners nationwide.


I would definitely recommend them for any veteran. I had gone through the process with another company and lost out on a house because they didn't quite know how to work with VA loans. I had given up hope. Veterans United restored my hope by making the process so easy.





First United made our home buying experience very easy. We knew exactly what to expect.