If you're a Veteran and looking to buy a home, I say pick up the phone and make the call to Veterans United now.


Veterans United makes the process seem smooth and easy. We have now used Veterans United for 2 home loans and each time has been amazing! I will absolutely recommend working with Veterans United with every service member I know.

The educational material on the site really
Helped me understand the process. It was nice being able to send a quick text when I had a question about anything. The communication with my loan team was amazing! And I did this all while in a different state than the home I purchased.

What a complete and utter disaster my experience was. I was not going to leave any reviews, but I keep receiving emails. I am baffled at how this company has excellent reviews; And before Covid gets blamed as the reason, lots of businesses have made strides and adjustments for the better. Just thinking about it makes me sick to my stomach.
Response from Veterans United
Thank you for sharing your honest feedback, Chris. We understand that the loan process can be at times stressful and tedious. We would like to invite you to connect with our Client Advocate team to discuss further on your loan experience. We learn from these experiences to help better our process and to assist future veterans. Thank you for your service.


The realtor and the closing agent both remarked that it was the fastest VA loan that they processed. I am extremely pleased on with the loan process. It was easy and 'pain' free.


With us every step of the way, explained questions fully to make it understandable for the 'layman'. Thank you.

You guys absolutely shall be my forever referral to anyone who needs the professional service for VA loan.FROM THE BOTTOM OF MY HEART I TRULY APPRECIATE ALL THE SUPPORT THAT YOU GUYS GAVE!


The loan assistant was very pleasant and easy to work with. This team made us feel like we were valued customers. They gave us great tips to help navigate our home buying process . My husband is a Vietnam Veteran and I'm very appreciative of the respect and kindness shown to him. I'll definitely be recommending Veterans Unlimited For home loans!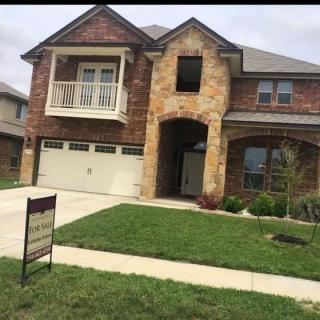 The experience we have with Veterans United was a very positive one! The process was easy and the loan team was very awesome to work with. They really know the ins and out of the VA loan process. The online process was a breeze when submitting requirements. Our loan team keep us in the loop the whole time. It was actually a breeze and less stressful than what I expected. I recommend veterans united to everyone!


Collaborative, Consistent, Committed and Professional! Veteran's United is the hallmark for support when considering buying a home! An optimal customer experience hands down!




You're next!
Join the ranks of our 200,000+ Proud Veteran Homeowners nationwide.



The Veterans United team And Austin Jones were an amazing goroup to work with. They were with us each step of the way. The process is laid out step by step as you go with explanations when you need them. Would use them again and would definitely recommend them to family and friends!

All I have to say is, Laura and her staff were attentive, understanding, not rushing me And the were Awesome

I recommend Veterans United for any potential Veteran homebuyer. Great customer service, professional and with stay with you through the entire process. We are excited about our new home and extremely satisfied customers.




Easy to deal with and always keep you updated on any helpful issues!