Would recommend the service for any first buyers. It is a long and hard process but this company definitely made it so much easier


This is third home purchase but 1st with va loan. this was the very best to find and process the system. Thanks to all.

Thanks for all your hard work!!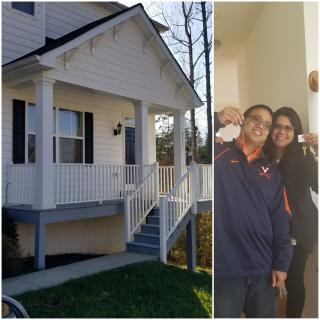 Chance (and Tyler) worked so hard to keep us on track with the loan process. We had many questions because we were first time home buyers but he remained patient with us and answered all our questions. He is very knowledgeable and stayed positive the whole time. There are times we doubted ourselves but he believed in us and helped us all the way to the very end. We truly appreciate the team's hard work in helping us make our dreams come true! A shout out also to Sam who helped us bring our credit to a good spot so we can get started.






Ready to see for yourself?
Experience first-hand why 168,028 homeowners give us a perfect score!
Check My Eligibility →
This is the best company to work with for potential homebuying.

As a first time home-buyer, I was very nervous and had a lot of questions and concerns going through the process. Jamie and his team of professionals made it super easy and convenient and made it work for my schedule. They were always quick to get me the answers I needed and to prompt me for information that they required. They made this process smooth and easy to understand, I couldn't recommend them enough! Thank you guys for everything you all did to make this happen!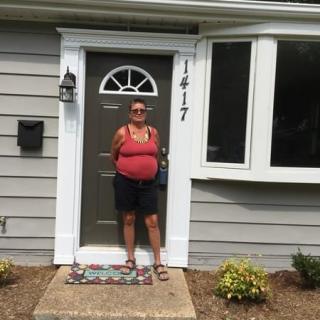 I found the home buying experience with Veterans United to be very simple. When I had questions they were answered immediately. The market for the home that I purchased was very competitive and required prompt action to make it happen. They were right here every step of the way. I also found their interest rates to be competitive.

Had a very good experience with Veterans United and our loan officer. Thanks for everything

Recommend using Veterans for your loan needs. The folks are professional and flexible to our military needs.

Thank you all so much for all your help!!! Our family couldn't be happier right now.

None other , just a great experience overall. I highly recommend them!

I highly recommend. Veterans United really make the process easy and they help you find the documents you need. I didn't have physical copies of tax documents and they were able to pull them up. The fact that you can link all your financial accounts made it easy to determine loan eligibility. The was great.

Ready to see for yourself?
Experience first-hand why 168,028 homeowners give us a perfect score!
Check My Eligibility →




If this is your 1st home loan then be flexible on your time frame . Get your paper work done as quickly as possible , then wait . 3rd party providers / inspection / appraisal folks will hold things up and push your closing around . However your V.U. team will get it done . DONT PACK EARLY , expect an overlap on current and future bills for your rental . I recomend you use a V.U. realtor that knows vets. There are perks if you do , and most other realtors are not up to snuff with the needs of the home and property. Watch the videos , then do it agian before setting your heart on a home . Your team wants you in a new home so remember they are trying for you.
Response from Veterans United
Paul, thanks for acknowledging this issue so that we might step in to provide further assistance. While Veterans United does not have direct control over the actions of third-party providers, it is important that we work together to promote resolution for you. A Client Advocate member is here for more information and will be available to speak with you should you wish to get in touch with us. thank you for your service and thank you for choosing Veterans United.




It was all good.