Veteran's home loan was very fast and easy. I received a very good mortgage rate and was approved and in my house in less than two months.


Good experience, everyone involved answered emails, phone calls, and texts very promptly.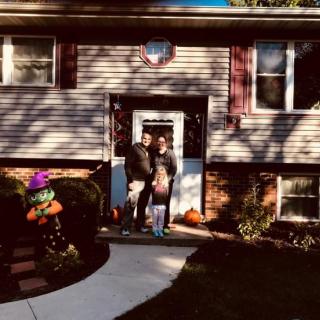 I honestly don't think we would have been able to purchase our house without Veterans United. It was an easy process. Everything was so easy! They keep you informed the whole process. They take the time to explain everything to you. It was an amazing experience! We did not have an issue with anything. I would highly recommend to everyone that is looking into a VA loan.





Greg and Britney were really great. I appreciated the constant communication and how they spelled things out at the beginning. It made the whole process flow all the way through. The "to do" list is a great feature. It may not be new but it was new to me and it made it easy to complete all the tasks needed. Thank you for helping me with my home purchase!!

I will always be grateful to Veterans United for making posible our family dream. Will recommend to anyone to give them a chance for all your housing needs.

Our experience could not have been better. The Concierge and Insurance personnel were both extremely professional, timely and honest when delivering their services.Veterans United is an extremely professional organization that demonstrates professionalism and a strong desire to assist veterans professionally and in the veteran's best interest. I will recommend Veterans United to any veteran.


The sad thing, this review will probably go to the same folks that my complaints went, resulting on this going in the circle file. Scamming Veterans.
Response from Veterans United
Thank you for sharing your honest voice with us, Domenick. We understand the process of buying and selling at the same time can be very stressful. And with delays from Veterans Affairs and other third parties can add to that stress. We would like to learn more if you choose to do so. Our loan teams work endlessly on training and assist all parties to eliminate stressful time frames. Thank you again for your service and thank you for choosing Veterans United.
It was very quick and easy. Get a few documents together and e-sign. That's It.



VU is a great company to work with and to get the home you are lo


the process was very easy and accessible with having things available to do on my phone. We always had a prompt response to any questions and always knew what the next step of the process was going to be. Even with needing to work on our credit score just a bit, they made you feel good about the process.

You're next!
Join the ranks of our 200,000+ Proud Veteran Homeowners nationwide.
Thank you for the smooth and fast process!


Big shoutout to Jim High and Jake Mazuc who both made my experience with Veterans United fantastic! I'm a first time buyer and had a lot of anxiety over the process. But Jim and Jake took care of me from pre-approval to closing. Thank you!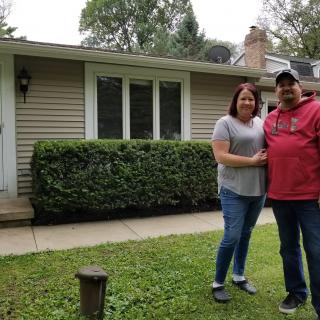 My wife and I worked with Veterans United to purchase our first home and really can't say enough good things about it. They are knowledgeable, personable, patient, and incredibly generous with their time. They answered every question and explained every form and every part of the process clearly and thoroughly. Buying a home is challenging, but working with Veterans United made it as painless and straightforward as possible. We highly recommend them!





My husband and I were very disappointed in the service of this organization. We had to move out our deliver date of house hold goods because they were not on top of ordering the appraisal and getting it done even though I had paid for it weeks in advance. We didn't know if were we approved or going to close on time until a day before the closing date.Over all very disappointed in this organization.
Response from Veterans United
Hello Lori, we appreciate your feedback on this matter. We invite you to connect with us further. Discussing the details around your final closing dates is part of our commitment to deliver outstanding service. While we do not directly control the majority of these dates due to third party companies, we do appreciate your calling attention to this aspect and we value your feedback.