Highly recommended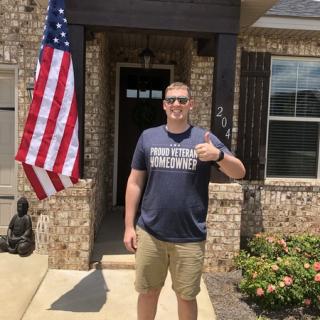 I was stuck deciding between two different lenders. I ultimately decided on Veterans United because my lender, Aaron was super friendly and the website was also very user friendly to upload and sign documents off of. Also, they offered me a credit on closing costs for using my realtor. Great people!

My experience was overwhelmingly positive. Veterans United moves through the process at the speed of light. The only issue I have is that by the time my clear to close came through, I did not have the option to buy my rate down to the new lowest rate Veterans United offered (2.25% at the time of my closing). That would have saved us nearly $100/mo and would have been fantastic. But it didn't happen.

I heard about Veterans United from a friend and decided to research their rates and reviews. I was surprised I had not heard of the company before now. I had planned to go with a traditional institution that focuses on military families and VA loans. But after talking with Kyle, I switched tracks and I'm happy I did so.




You're next!
Join the ranks of our 200,000+ Proud Veteran Homeowners nationwide.
Best lender experience I have ever had. Wish I had known about them through all of my home loans. They would have been my first choice. Even my mortgage broker was highly impressed with Vetrans United and how well they made the process of getting a home loan. Great People, Great company!

My whole experience with Veteran's United was AMAZING, and I can't thank Tony and the team enough!! It had been a very long time since I owned my own home, and they made the process almost seamless. I definitely would recommend Tony, and Veteran's United to anyone looking to purchase a new home.


I really like the team approach and letting me know who the players are up front and what their roles are. Providing information on the process early was very helpful and appreciated.


As a first-time home buyer, choosing to go with Veterans United for my home loan was a choice I'll never regret. My loan team guided me through the process and allowed me to learn along the way. My wife and I couldn't be happier with the home we purchased! The one thing I will say is that you need to be on top of things. You could rely on the loan team to carry you through the process, but it will likely delay your closing date (the date you officially own the house). If you see something on a form that is wrong, speak up and hold them accountable to change it. If you don't understand where a cost is coming from, be sure to ask. Also, don't be afraid to read the fine print and ask questions!



Veterans United is the first place every veteran should start when looking to purchase a new home


You're next!
Join the ranks of our 200,000+ Proud Veteran Homeowners nationwide.



Truly appreciate the efforts of the team, Haley, Kimberly and Ashley. I'm sure there were more behind the scenes, you all made this process painless for me. Thank you!!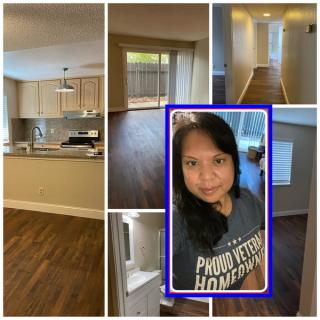 Thank you to Lucas H. & team for helping my husband and I, first time home buyers. We had a lot of questions and concerns throughout the home buying process and our loan team did their best to help us. We love our new place and the condo is perfect for the two of us and our fur babies. We're having a lot of fun setting up our home. Thanks again


Perhaps your underwriting is comparable to others, wherein I'd have experienced similar had I gone somewhere else. But that's not the same experience I recently had in January. No the same amount of loan value either but still.But I've vowed I will never go through this kind of process again. Never.I may be wrong in this but if there is a next time, my chosen lender will detail the process in advance before I begin the process. I play Monopoly by the established rules and don't like it when players seek to change or insert new rules amid game.
Response from Veterans United
Brett, we appreciate your honest feedback and we are glad that your experience with the Loan Officer and Realtor was positive. Our Client Advocate team is here for you to help ensure an outstanding customer service experience, and we invite you to connect with us further. We understand that the underwriting process did not meet your expectations. The mortgage process can certainly feel intrusive, but we want to reassure you that this in-depth analysis is a worthwhile step. The underwriting process serves to protect the integrity of our industry and families who might otherwise fall into financial hardship. Thank you for giving us the opportunity to serve you, and we hope you enjoy your new home!