Veterans United helped me achieve my goals of owning not just a home, but a home that I love and can be proud of. The team of professionals that they appointed to assist me in the home buying process was simultaneously extremely professional and friendly. They didn't miss a beat, kept track of every detail, and took great care of me. I am truly grateful to have had such great people on my side.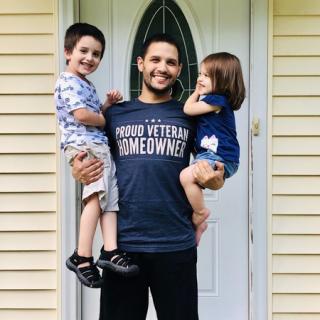 Don't pick anyone else but this team. The Perfect team to achieve your goals. Andy and his team are absolutely amazing. Answered my questions with so much detail and helped me through the process making it super easy to understand. I would recommend them to anyone I possibly can to receive perfect service


5 stars



This, by far, has been the easiest process I've ever gone through in my life. From the loan officer down to the real estate agent, there was nothing less than exceptional professionalism! A great experience!!

Ready to see for yourself?
Experience first-hand why 168,007 homeowners give us a perfect score!
Check My Eligibility →


Cameron Whittaker was great, he made the whole process better. Cameron was all around a pleasure to work with, I can be difficult and he was very understanding, he made us feel like he had out best interest in mind. I have already recommend Cameron and that says a lot giving my word to others that Cameron is a standup person and easy to work with.I wish him and his family all the best and know that he has a bright and successful future.Thank you Cameron for all the support and working with us !!!!

Veterans United was very helpful during our homebuying experience and the video library is extremely helpful.





I would definitely use Veterans United again and recommend it to my veteran friends. The entire team made it as easy as possible for me to find a house and to obtain a loan at a great rate.


Ready to see for yourself?
Experience first-hand why 168,007 homeowners give us a perfect score!
Check My Eligibility →



Great experience, despite the stumbling blocks experienced because of the Covid Pandemic. True professionals.

I will not buy another house without using the Veteran's United team. I have already recommended them to several veterans.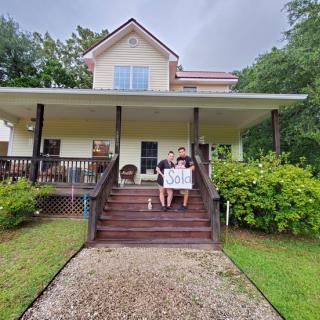 Process was simple and easy to get approved. Andy Miller was fantastic to work with. Was kept in the loop during entire process, and had everything explained to me in detail as I was a first time home-buyer. He made sure all of my questions were answered and never made me feel "rushed". Highly recommend


Everything was a 10, just wish I was kept in the loop a little more and didnt have to depend on my realtor for information.



Veterans United is amazing and will recommend to every veteran I know!