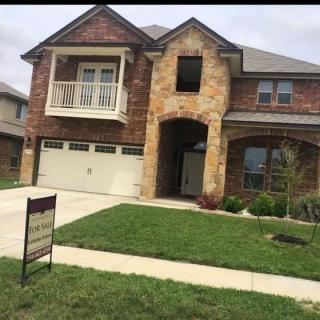 The experience we have with Veterans United was a very positive one! The process was easy and the loan team was very awesome to work with. They really know the ins and out of the VA loan process. The online process was a breeze when submitting requirements. Our loan team keep us in the loop the whole time. It was actually a breeze and less stressful than what I expected. I recommend veterans united to everyone!




The folks at VU are the best to work with for veterans. 10/10 promote ahead of peers!


You're next!
Join the ranks of our 200,000+ Proud Veteran Homeowners nationwide.
Veteran United is the way to go I would absolutely reccomend this Companty to my family and friend. I am so elated with services that were rendered.




IF,YOU ARE "ACTIVE OR FORMER MILITARY





Very responsive and answered all questions.


Our loan coordinator Ashley Newton was amazing, easy to reach and very customer service oriented. My wife and I almost decided not to buy a home after dealing with a local credit union. Ashley was in constant contact and made the process a breeze!




Great service while purchasing a home from a distance. My phone calls were always answered and questions answered. Required documents were uploaded regularly to ensure that our closing timeline would be met. The interest rate was far more competitive than top military used banks. I was surprised by a full percentage point lower. Thanks for a smooth and easy home buying experience. I would definitely recommend this lender.



If you're a Veteran, trust the the company who specializes in working with Veterans and who knows how the system works.