Always ask for Sam Yoo , for the best service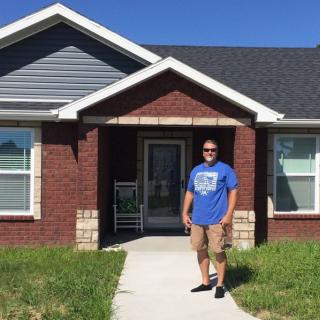 Chris Hill and Adrienne Smith did an outstanding job! They kept me in the loop of everything going on. They responded very quickly to my requests. This was one of the most pleasant experiences I have had with a VA Loan. These guys are the creme de la creme in processing loans for veterans—no need to look anywhere else for a loan when you have the best.




I would not recommend Veterans United to any vets looking to purchase. My attorney warned me and I chose not to listen, I wish I had!! The flow of information was atrociously poor at times, which make a stressful situation even more stressful!! There were some bright spots in the loan process timeline, but those were unfortunately overshadowed by the numerous grey clouds that frequently popped up through the process.
Response from Veterans United
Marcal, Thank you for this feedback! Your comments have helped us consider ways to influence third parties and help them improve communication with one another. We are grateful for your business and we look forward to serving you in the future.


Veterans United made our Refi a breeze. A solid group of professionals that will walk you through the process easily, quickly and professionally. I would recommend that if you are looking for a home loan, or a Refi that you consider this company.


Keep up the good work.


John and Bobby always professional courteous and very patient and understanding I will recommend them and Veterans United in a heartbeat

If you are thinking about doing a V.A. loan you should talk to Veterans United before you go somewhere else.

Veterans United made our dreams of owning a home come true! We called them with a vision, and within two months, we received keys to our very first home! My advice to veteran homebuyers is that if you are buying your first home or have no experience purchasing a home, make sure you ask for a loan specialist and a real estate agent who will "hold your hand," so to speak. There are a lot of things you might not understand or realize throughout the process, and you really want to work with a team that is sensitive to the needs of first-time home buyers. Good luck on your journey!
Response from Veterans United
Justin, We are pleased to learn that you have closed on your home! Thank you for your open and honest feedback. Providing clear and effective communication is a top priority, and a member of our Client Advocate team is available to discuss your experience in greater detail. Our hope is that your home serves you well and that our commitment to providing outstanding service will have a positive impact in the future. Thank you again for your service to our country.



I would absolutely recommend using Veteran's United to finance or refinance. They are spectacular!! Fully transparent and they have streamlined the refinance process to remove unnecessary lag time from start to finish. Wonderful experience!!!



VU is the way to go



We loved working with you! The website made it simple as to what information you needed from us and everything was explained. Outstanding!!