Veterans United made the home buying process very easy while there is some stress involved in home buying the process went much smoother with veterans United. There representatives are knowledgeable and very professional and keep you updated with changes throughout the process. Great company.







This was my first home purchase and Veterans United was amazing and was completely there to help me understand the complete process. I would recommend them to my friends.


I loved the secure electronic loan process. Very Intuitive interface and easy to read.

You're next!
Join the ranks of our 200,000+ Proud Veteran Homeowners nationwide.






If you want to buy a home the fast and easy way, this is where you do it!


Veterans United beats every other mortgage company I worked with in 50 year in customer service and loan process. Definitely a customer oriented company, I felt like a person not an account numberGen Joseph Cosumano, USA, ret

Veterans United will work with you promptly through your PCS move. I was recently inna month long school without my phone for the majority of it and Veterans United was still able to help me get a home loan in order to buy my first house!

You're next!
Join the ranks of our 200,000+ Proud Veteran Homeowners nationwide.

I would recommend Chris to everyone I know who will need a home loan

Thank you for you seamless process in purchasing our first home.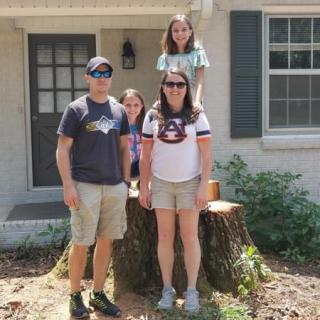 I recommend this company to anyone looking for a VA home loan. Everyone that was on my team was absolutely wonderful. The resources they have on their page on top of their knowledgeable staff make sure that you aren't lost in any step of the home buying process. If you're looking to buy a home, definitely go with Veterans United, you won't be disappointed!