Just only speaking from my personal experience going through the entire process from the beginning to the end. Jeremy Landrey and Tiffani Kovac, made our life easy. Any questions or concerns that we had, they got back with us, quickly and answered our concerns and put our minds at ease. To any Veteran whom are seeking to purchase a Home and want to be well taken care of without all of the red tape, from the polite/curious Reception, to the Awesome Loan Officer(Jeremy Lander, Veterans United is the way to go!!!

Personnel are knowledgeable and eager to assist with the loan process




terry did a good job




Everything had to be done remote control via Internet and telephone. Despite please speed bumps the Process went pretty quickly and smoothly.

You're next!
Join the ranks of our 200,000+ Proud Veteran Homeowners nationwide.

I would definitely recommend Veterans United Home Loans to any Veteran looking to purchase a home. They are always willing to assist you throughout your homebuying process. I would use them if I purchased five more houses, that's how impressed I am.


Amazing experience! They really look out for you, and make sure you're getting taken care throughout the whole process!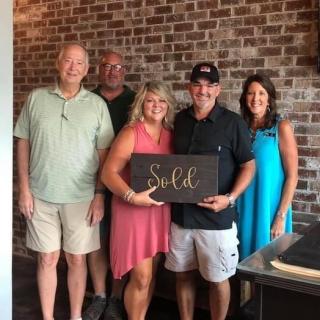 This was my first time using Veterans United and the VA Home Loan process. My loan team was outstanding! They provided me with the information and guidance that was needed during the process. The rates that are available for home loans are much lower than can be obtained by other financial institutions which in the long run saves you money. Jeremy and Taylor are very knowledgeable and made the process very easy and smooth. They were both helpful and informative. I like and or demand to have communication when I am completing a transaction like this, my loan team was Always there to answer any questions that I had, no matter how little. They both took the time to completely answer all of them. On the information portal that is created for each member, it states that the faster you provide the information the faster your loan moves, well it is completely the truth. All people have issues with buying a house, but they made it very easy to deal with them. Yes, there is a lot more information that is needed with a VA Loan, but the process they have makes it really easy with all of the steps. I would highly recommend Jeremy Carver and Taylor Fruits to handle anyone's loan needs. I will contact them both once again when the time comes.




Getting a mortgage through Veterans United was easy and the staff is very helpful through out the entire process. I would use the services again and I would highly recommend other us them as well.

Successfully accomplished!!! From beginning to end there was constant contact. Great experience, everyone is helpful in all aspects and the end result are satisfied customer... I recommend that all veterans use them if they're in the search for a new home.

You're next!
Join the ranks of our 200,000+ Proud Veteran Homeowners nationwide.

Pretty great. Pretty darn great. Good job everybody, hope you made some money after all the time you spent. No kidding.


Great company to help you achieve your dream house

Thank you all. Amory helped me with locating the utility companies. She called to just check up in me and make sure I didn't need anything.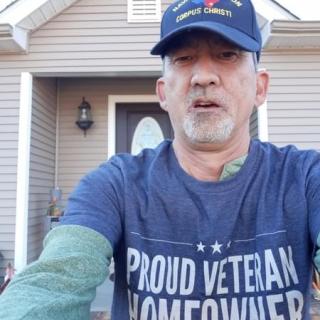 I recommend Veterans United Home Loans for the purchase of a home. Daniel Perry and his loan team with Rachel made my home buying so easy, and his loan team did their job with 100% complete satisfaction. I could not have asked for a better loan team to work with, Daniel Perry along with Rachel always have my respect, and a Bravo Zulu for a job well done! I will recommend them to all my Veteran friends!



Veterans United made the process as smoothly as possible.I'm not that computer knowledgeable.They walked me through every step.Thank you for your patience.


Veterans United is a GOD send. I would highly recommend them to all my fellow Veterans. Loved the online 'TO DO LIST' that kept me on my toes. I got prompt answers to all my questions via texts and the agents they recommend are top notched. The informational videos, from start to finish, were amazingly helpful.They really took the fear out of the home buying process. If ever the need arises again, I would definitely choose VU. Kudos Promise and Allison !!!