My experience was one that I will not forget. This was a great learning experience as well as a great company and people to work with. I felt that there was concern on my loan specialist to ensure that everything worked out.

VU had my best interests in mind, they insured everything was as it should be.


The Veterans United team did a very exceptional job with assisting me with the purchase of my home. They made my home buying process easy and I am very happy to have chosen Veterans United to work with.


I want the same team when I purchase my next home. Mr. Bridgman, Ms.Goodman and
Ms. Batye.

Ready to see for yourself?
Experience first-hand why 168,834 homeowners give us a perfect score!
Check My Eligibility →

Best experience! Kelly really went out of her way to make everything go smooth.



The best way to go. They really do care about Veterans.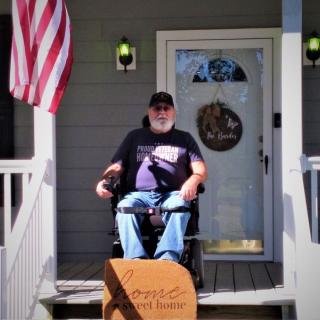 This is a wonderful organization and would give it a 10. Will recommend it to everyone we know who needs help. Give Veterans United a call and let their team help you through an easy transition of buying your new home. My team was awesome, they help us dot all of our "i" and cross all of our "t" which made it very easy for my wife and me. Great shout to Mike Patzius and his team.

Ready to see for yourself?
Experience first-hand why 168,834 homeowners give us a perfect score!
Check My Eligibility →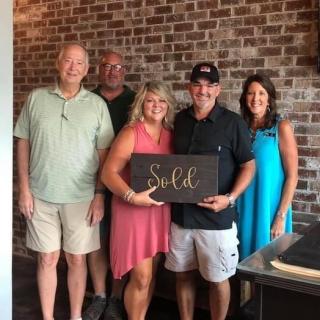 This was my first time using Veterans United and the VA Home Loan process. My loan team was outstanding! They provided me with the information and guidance that was needed during the process. The rates that are available for home loans are much lower than can be obtained by other financial institutions which in the long run saves you money. Jeremy and Taylor are very knowledgeable and made the process very easy and smooth. They were both helpful and informative. I like and or demand to have communication when I am completing a transaction like this, my loan team was Always there to answer any questions that I had, no matter how little. They both took the time to completely answer all of them. On the information portal that is created for each member, it states that the faster you provide the information the faster your loan moves, well it is completely the truth. All people have issues with buying a house, but they made it very easy to deal with them. Yes, there is a lot more information that is needed with a VA Loan, but the process they have makes it really easy with all of the steps. I would highly recommend Jeremy Carver and Taylor Fruits to handle anyone's loan needs. I will contact them both once again when the time comes.

overall if you need to get a jumbo VA loan to be prepared to have a lot of documents to turn over
Response from Veterans United
Teresa, thank you for sharing your voice with us on your recent loan experience. We agree the loan process and documents required can be at times overwhelming. Providing so much information will allow our loan teams to get the best loan product for our clients. We adhere to federal guidelines and have trained loan officers to assist our veterans with assisting in providing the best information. We thank you again for your service and for choosing Veterans United.
Make sure you tell the clients everything about closing or closing costs are not considered at the end of the deal. And that there are out of cost payments also

Veterans United was great to work with! We started with Morgan who helped us get our credit where it needed to be and then Zach took over as our loan officer. He and his team worked with us through the entire process to buy our house. Zach even called to congratulate us a few minutes after we finalized the closing. We highly recommend Veterans United!